Courts & Crime
Four Santa Barbara Men Charged in Stearns Wharf Murder Make Court Appearance
All Four Have Been Held Without Bail Since January 19 in Connection to Shooting Death of Robert Dion Gutierrez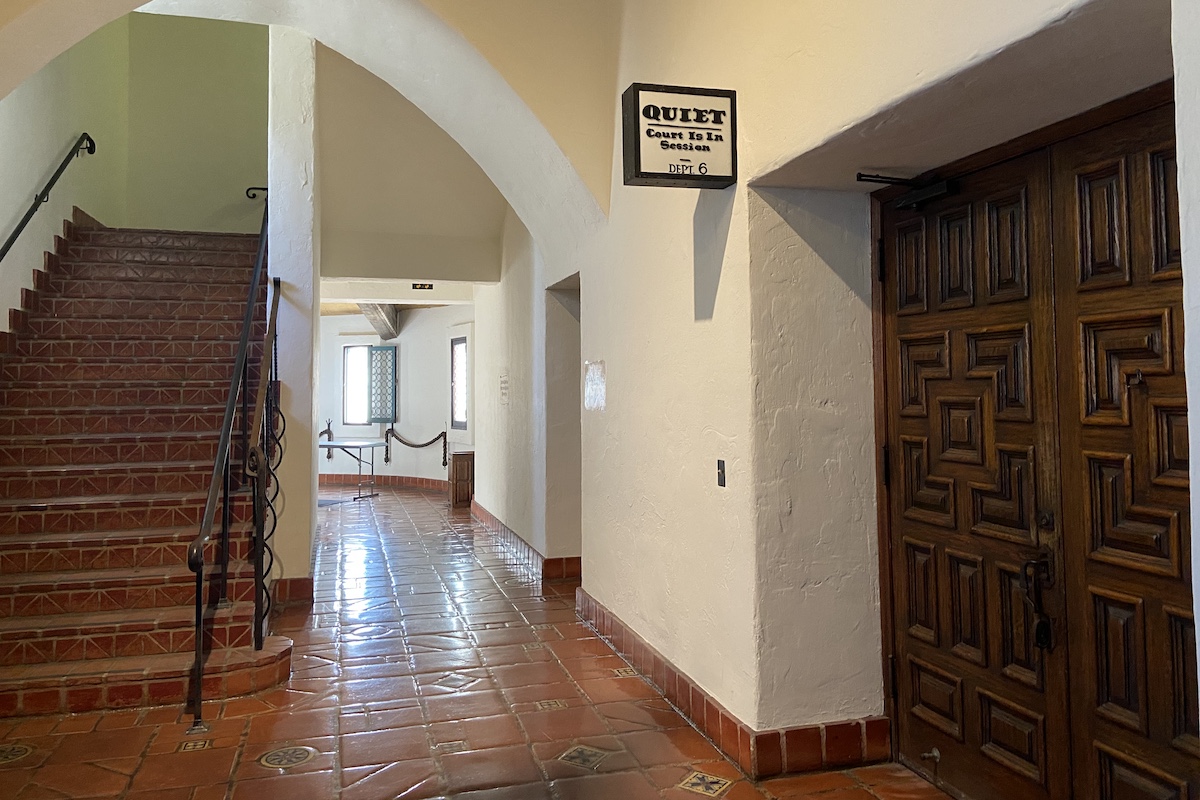 The four men charged in the murder of innocent bystander Robert Dion Gutierrez near Stearns Wharf last December appeared for a preliminary hearing early Thursday morning on April 6 in Department 6 of Santa Barbara Superior Court.
All four Santa Barbara men are alleged to be involved in a gang fight between themselves and a group of three juveniles from Ventura, in which one of the men pulled a gun and fired several rounds, ultimately hitting Gutierrez, who was pronounced dead from his injuries 11 days later.
Jiram Tenorio Ramon — the alleged shooter — faces the most serious charges of murder with the special circumstance of committing the murder to benefit a criminal street gang and a special allegation of "personal use of a firearm causing death."
Ricardo Tomas Jauregui-Moreno and Christopher Dave Miranda both face the same charges but with the special allegation of "principal use of a handgun," alleging they were involved in the altercation but did not fire the weapon themselves. James Lee Rosborough is charged with accessory to murder after the fact, and all four face the same charges of conspiracy to commit murder and criminal street gang conspiracy, with Deputy District Attorney Tate McCallister alleging the crime was committed to benefit a Westside Santa Barbara gang.
All four have been held without bail since they were arrested on January 19, and each has appeared in court several times for attorney swaps and continuances since then. On February 27, all four pleaded not guilty to all charges and set a date for preliminary trial setting with Judge Pauline Maxwell on April 6.
On Thursday, Judge Harry "Skip" Staley stood in for an absent Judge Maxwell, and attorneys for the four men asked for a month's postponement of the scheduled preliminary hearing, which was agreed to be scheduled for May 4.
Jauregui-Moreno, Ramon, and Miranda appeared in the courtroom in person, accompanied by their attorneys, while Rosborough appeared separately via Zoom from the county's Main Jail. Notably, Rosborough's attorney Neil Levinson asked Judge Staley to request a medical examination for an injury sustained by Rosborough, seen on Zoom with a bandage on his right hand. According to Levinson, Rosborough has pins in his hand that "need to be removed."
Ramon is now being represented by attorney George Steele, after switching from a public defender because of a conflict of interest. Miranda is represented by defense attorney Meghan Behrens, and defense attorney Andrea Keith is representing Jauregui-Moreno, whose family packed into the gallery for the brief appearance.
Keith previously asked that the court review the decision to hold Jauregui-Moreno without bail, saying that there was "no evidence of conspiracy" in the more than 430 pages of discovery she had reviewed, and that there were "problems with identification" in the prosecution's case.
Keith had expected Judge Maxwell to review the bail, but with a substitute judge presiding, she decided to hold off on the request for bail review until the rescheduled hearing with Judge Maxwell on May 4.
All four men will appear again for preliminary trial on May 4 in Judge Maxwell's Department 6 courtroom; however, Rosborough scheduled a separate bail hearing for April 20, requested by Levinson because of the lack of severity of charges.