News
Zaca Mesa Winery Co-Founder Dies
John C. Cushman III Established Historic Santa Barbara County Vineyard and Brand in 1973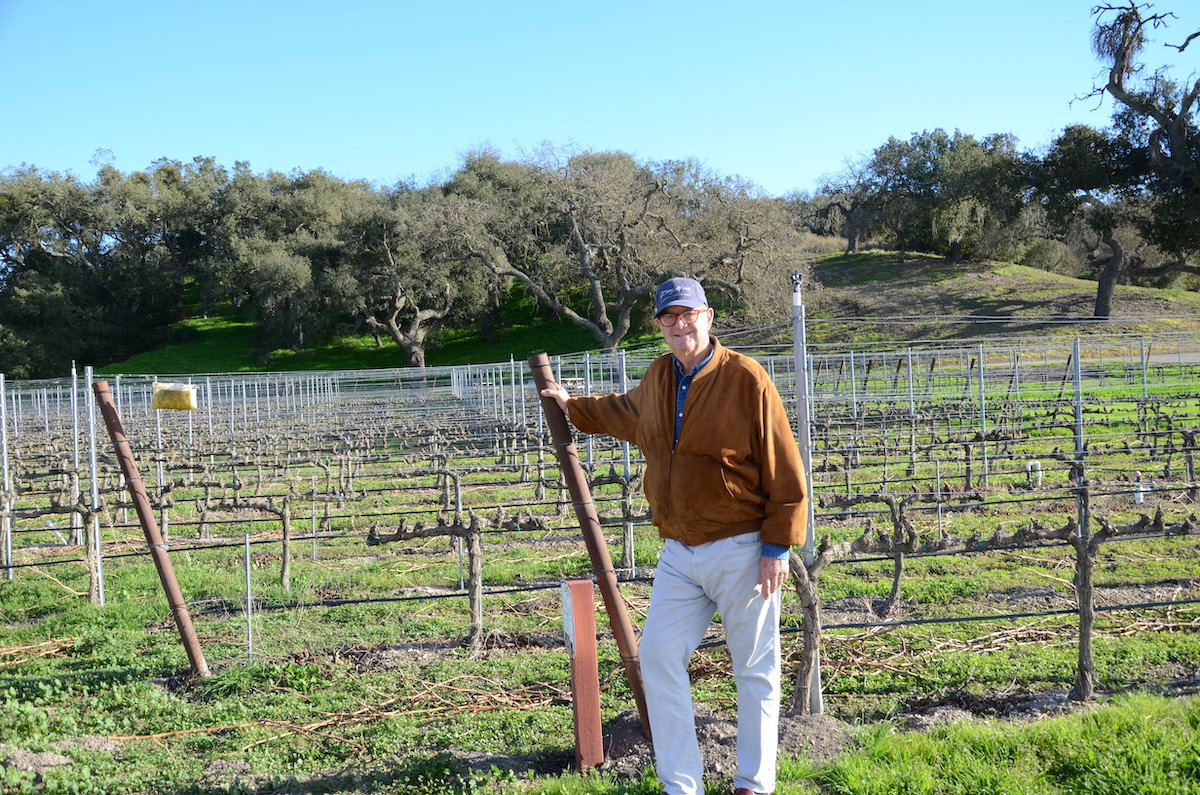 Without Zaca Mesa Winery, where generations of winemakers trained and the American Rhône movement is rooted, who knows where Santa Barbara County wine would be today?
A critical part of that legacy is John C. Cushman III, who co-founded the vineyard with five friends in 1973, took over as sole owner 15 years later, and shepherded the brand through decades of triumphs and challenges. He died on May 4 at 82 years of age.
"I didn't realize how complicated it was, and it remains complicated," Cushman told me in 2020. "It's capital intensive. The regulatory environment is challenging. The wholesale world is complex. But you gotta remember one thing: The Cushman family, unlike most wineries and vineyards in the area, we've been at it for 48 years."
The vineyard, which has been on and off the market for sale in recent years, is home to the Black Bear Block, considered to be the oldest syrah on the Central Coast at 45 years old. The winery is where winemaker Ken Brown mentored young vintners who'd go on to become legends, including Jim Clendenen, Adam Tolmach, Bob Lindquist, and Lane Tanner, to name a few.
Cushman's original partners were also a dream team of sorts, headed by former ARCO executive Marshall "Lou" Ream. They believed that a vertically integrated vineyard and winery operation would strike instant success, like the type they'd achieved in their various business endeavors.
"I told my wife, 'This is incredible — we're investing with guys who are running the biggest companies in the world. This is gonna be like being on Easy Street!'" recalled Cushman to me in 2020. He was a commercial real estate executive in Los Angeles at the time, and about a decade younger than most of the other investors. "It didn't turn out to be so easy."
He cherished the high points amid all the hard work and constant learning. "When I got the call years ago from the White House, I thought it was a friend playing a joke on me," said Cushman. "It wasn't a joke."
They wanted the 1993 vintage of syrah that Wine Spectator had heralded as the #6 wine on the planet. It was already sold out at that point, of course, so Cushman called on friends to sell him back the wine. It was served at a state dinner between President Bill Clinton and France's President Jacques Chirac, and Clinton was known to drink the syrah with hamburgers late at night. President Ronald Reagan was also a fan, serving one of Zaca's pinot noirs at his 80th birthday, which was attended by global leaders. "We've served both parties," said Cushman proudly.
Today, Cushman's son Stewart Cushman is in charge of Zaca Mesa, still considered a prime source for Rhône varieties like syrah, grenache, and viognier as well as a respected producer of pinot noir and chardonnay under the newer Tread brand. In addition to Stewart, Cushman is survived by his wife of nearly 60 years, three more sons, 10 grandchildren, and two brothers.
In lieu of flowers or other gestures, the Cushman family requests that individuals pay tribute to John's life by visiting a national park site or making a donation to the National Park Foundation.

Parts of this story were previously published in Vines & Vision: The Winemakers of Santa Barbara County.