About Us
Anika Duncan Dives into Deux Departments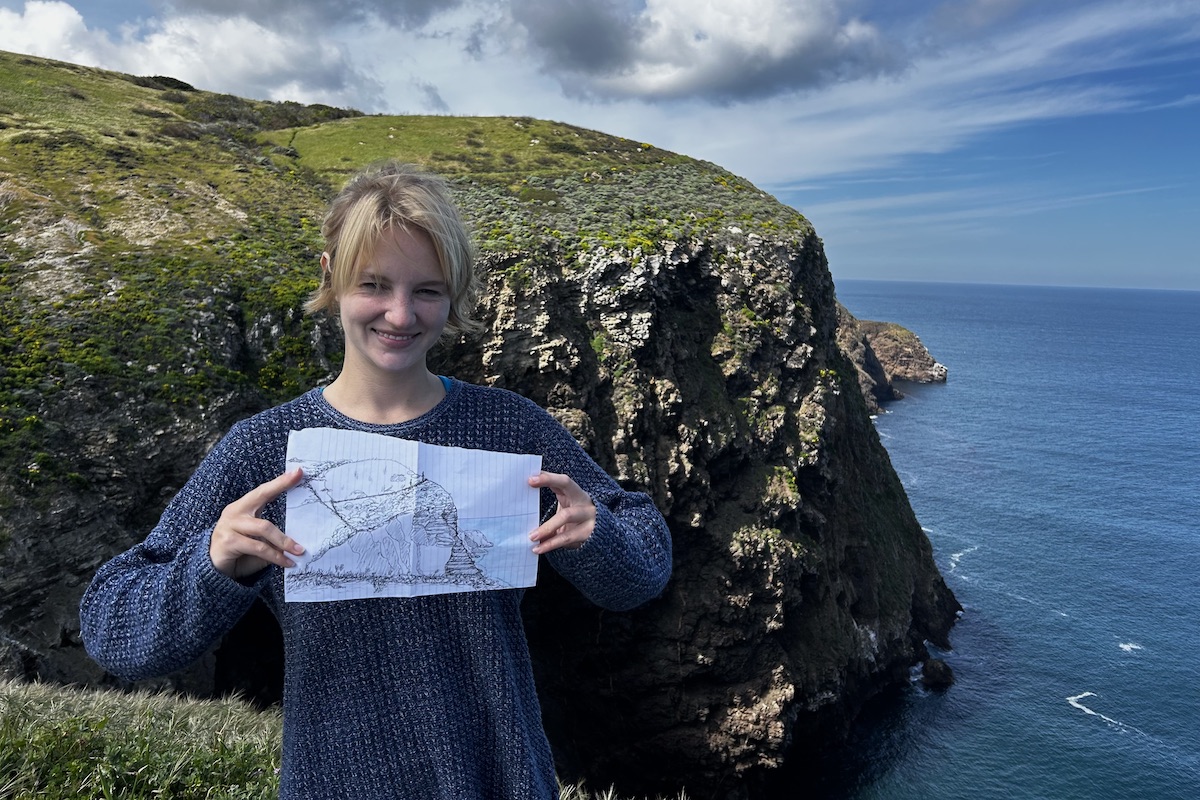 Anika Duncan first joined the Indy team as a trusty news intern a couple months ago. She has since joined us as a Web Content Manager while still balancing her news internship. We love having her talents and enthusiasm seeping into multiple departments.
Tell us a bit about yourself. What do you like to do in your free time? I am a soon-to-be-graduating overzealous English major, and the Independent has allowed me to attend meetings and write stories, which is really quite cool. As any Santa Barbaran, I love to be outside and have recently become a "surf girl," which became a life goal when I moved here. The Channel Islands (pictured above), Chaucer's Books (shout-out), and any coffee shop or park in the near vicinity are my favorite spots around town. I enjoy reading fantasy and stories with women of questionable morals (currently obsessing over Eve Babitz).
How has it been diving into the world of the Indy's web department? It is a chaotic world. There are always things going on for the web department, all the time, in many different places. Or maybe that's just how a newspaper works. It's really teaching me a lot about the back-end of things and how much work goes into simply making sure that things are seen and read. I've also become a much more informed member of the community because all the stories go through my inbox. I am all-knowing.
Are there any stories you are currently working on that you're especially excited about? Animals are my one true love in life, and I'm excited to be looking into a possible story on California's Prop. 12. It was just upheld by the Supreme Court and we're interested in the precedent that will be set.