When you think Fiesta, you might think of mariachi, folklórico, and flamenco — less so contemporary rock and roots music. But Old Spanish Days are some of the best days in town to watch Santa Barbara musicians sing, strut, and strum. With three major stages to choose from ​— ​Mercado de la Guerra (MDG), Casa Cantina (CC), and Mercado del Norte (MDN) ​— ​live-music fans have their ears full these coming days and nights.
Fiesta brings some true veterans of the Santa Barbara music scene back once more into the spotlight. Spencer the Gardener will be playing not once, but thrice (CC on Wed. at 8pm; MDN Cantina Stage Fri. at 7:15pm; and MDG Sat. at 8:30pm). A perennial favorite, including the Wednesday-night affair that's become a preferred Fiesta kickoff party for locals, Spencer's sunny songs accented with brassy flourishes make for a perfect cultivar for the sights and sounds of Fiesta.
If rock 'n' roll is your forte, this year's Fiesta serves up a slew of classic rock standard bearers who will be familiar to some and rocking to all. Big-time blues-rockers and Alan Parsons road mates Alastair Greene Band will stop in town before taking off to Germany with Mr. Parsons (MDG Wed. at 8:30pm; MDN Cantina Stage Sat. at 4pm). Be sure to also catch Rick Reeves, who has played just about everywhere with everyone since the '80s and has sparked many a passion for guitar playing in local youths (MDG Wed. at 6:30pm). Rock fans can choose to end their Saturday with RedFish, who cover everyone from The Beatles and Deep Purple to Cage The Elephant and Daft Punk (MDN Cantina Stage Sat. at 8:30pm).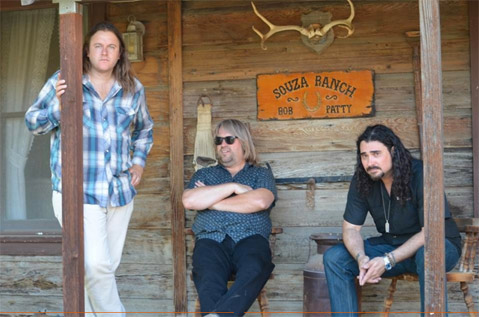 By Courtesy Photo