[UPDATE: 11:30 p.m., July 10]
After two days of shifting winds and hot temperatures, a gradual change in weather has created relatively favorable conditions for air and ground crews to contain 25 percent of the Whittier Fire's perimeter. With smoke from the fire being pushed north and east over the burn area, firefighters worked in the shade of the smoke plume and were able to establish containment lines directly along the fire's edge, roughly along Highway 154 where the conflagration first broke out.
With the northern fire perimeter secured, crews are using West Camino Cielo Road to stage operations to contain the Whittier Fire's east-west growth. Bulldozer crews are fortifying an eastern flank traversing ridges spanning from Highway 154 up to Santa Ynez Ridge, where just yesterday a DC-10 had been painting the ridge with fire retardant, with ground and air support closely monitoring near Winchester Gun Club. To the west, early fire lines were expanded, and a complete fire break was scouted from containment lines near Highway 154 up to the ridge near Santa Ynez and Broadcast Peaks, where telecommunications equipment came under siege over the weekend.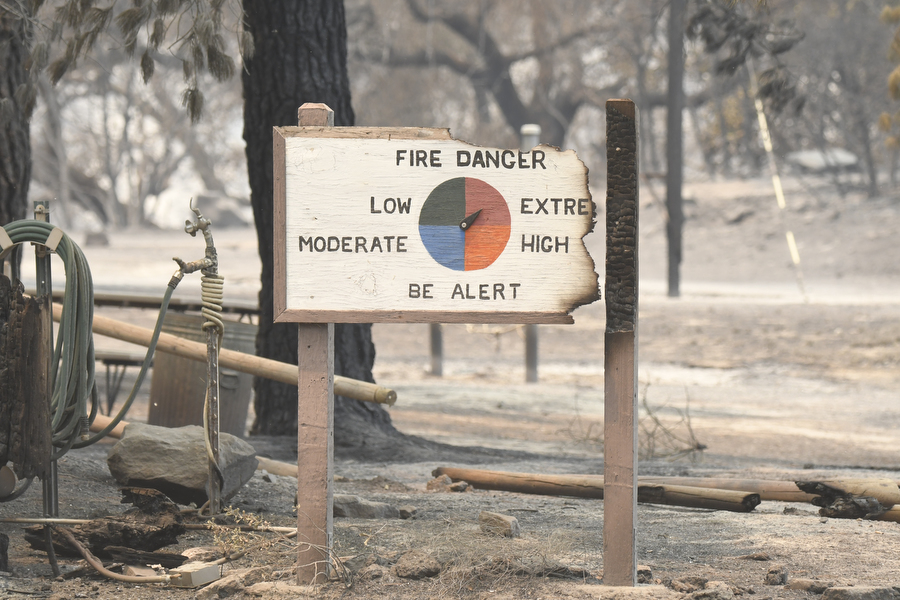 By Paul Wellman