Caitlin Fitch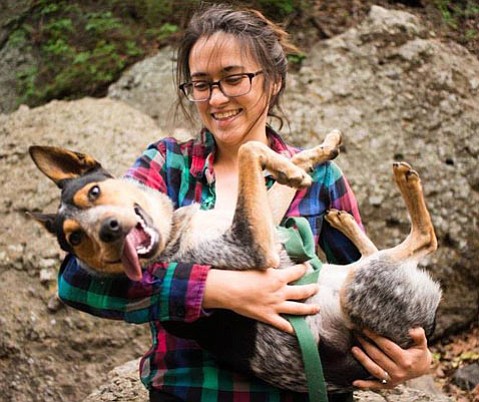 Instagram - @seafitch
Caitlin Fitch began living her life by The Indy's weekly production cycle in the spring of 2013 as an editorial designer and is now associate art director. Originally from the great (and often over-looked) state of Maryland, Caitlin has been calling the southcoast home for the last 7 years and has no plans to leave the fantastic weather and even better Mexican food. Caitlin graduated from Brooks Institute's visual journalism program with honors and went on to do freelance design and photography work. She worked for a conservation company photographing ranches throughout the west, and did a stint as the Assistant Editor of the documentary Go Public, which aired on PBS in 2014.
When she's not laying out editorial content or photographing the Scene in S.B. column, Caitlin can be found hiking in the Los Padres, sitting around a firepit with friends, doing freelance photo gigs, or reading a book on the beach. Caitlin lives with her husband and two beloved beasts, Kira & Tobias.
You can see more of her work at www.turnerfitch.com.
Recent stories