Opinion
Where Are They Now?
Barney Reacts to the Roberts "Retraction" and Catches Up With Ex-Pressers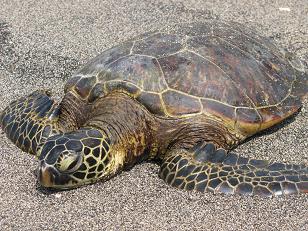 Calm at Kona: Deciding to avoid Santa Barbara's spring chill, Sue and I headed for Hawaii's Big Island and check out Ty Warner's South Seas island-like Kona Village Resort while we were there. Actually, Ty recently made a deal whereby he yielded ownership of the peaceful collection of thatched-roof bungalows to a consortium headed by computer magnate Michael Dell, taking back a minority interest in Kona Village and the Dell group's neighboring Hualalai Resort, which includes the Four Seasons Hualalai, golf course, and residential development.
Improvements at Kona are on the way, but we saw no sign of any tinkering within the peace and quiet of this hideaway. Green turtles still slumber on the beach and there are no TVs blaring in the bungalows, or cell phones ringing – they're only allowed inside the rooms. Put a coconut on your porch if you want privacy. No one locks the door when venturing out, though you can ask for a key if you really want.
Was That a Retraction, Or What?: After the News-Press smeared former editor Jerry Roberts with that April 22, Page One computer-porno non-story, Roberts cried foul and demanded a retraction. What appeared last Sunday was a "clarification" that seemed to just make matters worse. Now it's up to Roberts to decide whether to sue in court for libel, or wrap it into the pending arbitration action – he's defending against owner Wendy McCaw's $25 million claim – or drop the issue like smelly fish wrapped in stinky newsprint.
Journos Honored: George Foulsham, former News-Press Managing Editor, and Jane Hulse, ex-City Editor, traveled to the University of Oregon to accept the Payne Award presented to nine News-Pressers who quit last July during the meltdown. "We accepted the [ethics] award on behalf of not just the nine of us, but for the 40-plus folks who have either resigned or been fired since last July," Foulsham said. The nine of us decided that possession of the trophy should go to Roberts.
Where Are They Now?: Randy Alcorn, the longtime NP finance guru who was fired during the ongoing mess, is now Chief Financial Officer at Santa Barbara-based Lack Construction Co. I heard the news from Will Fleet, the former NP publisher fired by McCaw while he was off on his honeymoon. But Will landed on his feet and is now president and publisher of the Bradenton Herald – a 50,000-circulation daily on Florida's Gulf Coast. It was one of the papers purchased from Knight-Ridder by McClatchy in mid-2006. "We bought a great house on five acres here in Bradenton," Will said. "We have a three-stall barn and a large pasture for Jennifer's two horses. We're living the good life."
Were You a Bracero?: If so, Rick Wolf, who's writing a history of the bracero program for a doctoral dissertation, would like to interview you. He's interested in talking to guest workers under the Bracero Program and family members of former braceros. Rick can be reached at 453-5345 or rwolf00@umail.ucsb.edu. I recall seeing the young workers in Goleta during the early 1960s. The Bracero Program involved a series of agreements between the U.S. and Mexico beginning in 1942, when agricultural workers were needed during the wartime labor shortage. They were guaranteed fair treatment and wages, but in practice this often fell short. The program ended in1964.
Rights and Wrongs: Another film fest, this one the Santa Barbara Human Rights Film Festival, is taking place at UCSB this week. Screenings will continue through Wednesday at Campbell Hall. Films like God Grew Tired of Us, Sacco and Vanzetti, and Enemies of Happiness will be shown at 7 and 9 p.m..
Cal-History: Dr. Doyce Nunis, a professor emeritus at USC, author of many books on California history, and trustee and former board president of the Santa Barbara Mission Archive Library, will speak at the library this Sunday, May 20 at 2 p.m. about the state's history. Admission to the event is free.
Pascual's B-Day: Pascual Gamboa, beloved former owner of Pascual's restaurant on Victoria Street, is turning 77. The party – a fund raiser for the American Heart Association – will be held at the Eagles Lodge, on Saturday, May 19 at 4 p.m. A $10 donation is requested. The Eagles Lodge is located at 923 Bath St.
You can reach Barney Brantingham at barney@independent.com or 805-965-5205. He writes online columns on Tuesdays and Fridays and in the Thursday print edition.