Food & Drink
Wine Cask Sold Without Los Olivos Restaurant
Owner Doug Margerum Sells to Bernard Rosenson; Fess Parker Reclaims Los Olivos Dining Room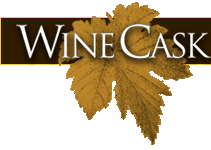 In the evolution of Central Coast winemaking – from the first 18th century plantings of Spanish friars to the Sideways explosion of 2004 that made pinot a household varietal – the opening of Santa Barbara's Wine Cask store and restaurant in 1981 is what really brought our region's wines to the people's glasses.
But after more than 25 years of selecting and selling the best regional wines to Southern California and beyond, owner Doug Margerum has sold his company to Southern California healthcare mogul-turned-restaurateur Bernard Rosenson, who's owned and operated The Sky Room in Long Beach for the past nine years and will be opening the Yellow Rose in Summerland at the former Big Yellow House in the fall. However, when the deal closed on June 1, one key property was left out of the sale: the Wine Cask Los Olivos, which has been reclaimed and renamed Restaurant Marcella by Fess Parker, who owns the Wine Country Inn that houses the former Wine Cask.
Rumors about the Wine Cask's sale had been buzzing for months. Those rumors, according to Margerum – who started the business with his parents and siblings when he was just over 21 years old before becoming its sole owner – were entirely false. But they generated quite a few real offers, including one pitch from an unnamed celebrity chef. "I had a lot of options to sell to a lot of different people," said Margerum in April, when The Independent learned of the pending sale. But only one felt comfortable.
So, as Margerum explained in a letter to employees in April, he "decided to pursue a dialogue with the party that would most ensure the Wine Cask would continue to be the best restaurant in Santa Barbara." Margerum elaborated, "It's good for the company. It's new energy, new investments, and he's passionate about wine. He wants to put a lot of money into the wine list and infrastructure. That's what the Wine Cask needs. The buyer is very committed to the staff and operations as it's running. He only wants to make it better."
That someone is Rosenson, 61, who retired last year after 30 years of owning and operating health care facilities. He entered the restaurant business nine years ago when he took over The Sky Room, one of Long Beach's fanciest restaurants. (It happens to sit atop The Breakers, a historic 15-story former hotel that houses one of Rosenson's retirement communities.)
"We're not planning anything drastic," confirmed Rosenson. "We'll continue with [Wine Spectator's] Grand Award, of course. That would be to our benefit. We just want the restaurant to be nice and clean with great food and great service. We're sticklers for those things. We want to maintain the Wine Cask and maybe even take it a notch or two higher. We're committed to a good time."
As for the remodeling of the Big Yellow House, a longtime landmark in nearby Summerland, Rosenson hopes to open that as the Yellow Rose in September. And he'll be opening Bernard's – "for lack of a better name," he quipped – in Calabasas next year. He calls this steady move into gourmet restaurants as his "end of life change."
Rosenson's enthusiasm for wine is clear. He owns a new vineyard and winery in Solvang under the name Rosenson-Van Tonder Wine Creations and, this June, is releasing his first wines under the label Coquelicot, which is French for "poppy." They'll be 2006 vintages of sauvignon blanc, viognier, chardonnay, and riesling. And next year, he plans on releasing the slew of reds that are currently in casks.
So why is Doug Margerum, still a rather youthful 47 years old, selling it all? "I deserve a rest and I'm going to take one," said Margerum, adding that he's going to pursue other ideas that have interested him, such as cheese-making. That would go hand-in-hand with the Margerum label wines he already makes, not to mention the various brands he also oversees. He may also look into importing more European wines and he'll stay on top of the Wine Cask's popular wine futures program. Said Margerum, who will stay on as a consultant, "I just don't want to kill myself anymore."
But despite pledges to keep everything the same, the loss of the Wine Cask Los Olivos was something that neither Margerum nor Rosenson could stop. Fess Parker simply wanted his restaurant back, according to his daughter and spokesperson Ashley Snider. "It was really a matter of my folks wanting to be calling the shots again," said Snider. "It was just a business decision, nothing personal, just business. My parents are very excited to be back on it."
Margerum, who only opened the Los Olivos location a couple years ago, concurred that Parker wanted it back, that Rosenson was okay with that, and that "it was the simplest deal ever." And it clearly wasn't a deal-breaker for Rosenson, though he seemed a bit remorseful when he explained, "Listen, if someone doesn't want to do something, how you gonna make him do it? I go with the flow. Look, I understand, and if I were him, I would do the same thing." He explained that he does regular business with Parker, and that they have a "very good relationship." Said Rosenson, "I remember him as Davy Crockett. How can you not like Davy Crockett?"
Nonetheless, even Parker's daughter Ashley Snider admits that the loss of the Wine Cask name in Los Olivos is regrettable. "The Wine Cask was a popular destination, since they've done such a good job with branding and building who they are. I know that the Los Olivos Cafe across the street and Matt and Jeff [Nichols] over at Brother's Restaurant aren't brokenhearted that it closed. The Wine Cask was nice because it seemed like the valley was on an up-tick for destination restaurants. But I think that should continue with Restaurant Marcella."