NO USE FOR A CLEVER TITLE: For a band to still be playing shows together after 20 years is accomplishment enough, but to still be entertaining and enjoy doing it is like climbing Mt. Everest : twice. If that's true, then consider the punk rock band No Use For a Name mountain-climbing rock stars. "We're pretty energetic," said modest lead singer and guitarist Tony Sly. "For us it's more like the show isn't just us, but us and the crowd. We're so accustomed to having intimate shows where the crowd is right next to you, so the energy is really good."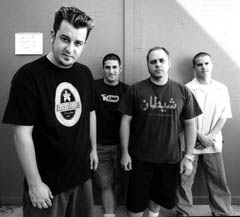 The energy will continue for the several West Coast dates that No Use will be playing this summer to support the release of their new best-of album, All the Best Songs. You'll want to pick it up on Tuesday, July 10, the same day they'll be in S.B. playing Velvet Jones. Sly promises a great show with some new material, along with 20 years' worth of high-powered classics to back them up. -Kevin Spracher
OH, BROTHER: When the soundtrack to Zach Braff's Garden State was released in 2004, it quickly became an unexpected success and jumpstarted the careers of several of the disc's indie-hipster artists. But don't classify L.A.-based singer/songwriter Cary Brothers-whose nakedly poignant "Blue Eyes" is one of the soundtrack's most popular songs-among said indie-hipsters. "I'm over trying to be the sad indie guy," said Brothers, who cites R.E.M. and the Stone Roses among his principal influences. "I know my music is pop music, and I don't think pop is a bad word."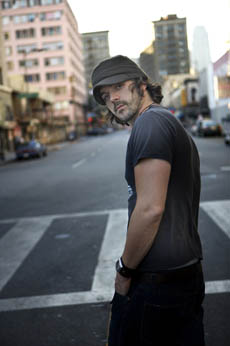 However you categorize his sound (think Snow Patrol meets Badly Drawn Boy), Brothers's career is certainly heating up. His debut album, Who You Are, is currently climbing the Billboard charts and gaining radio play around the country. Brothers, a Nashville native who was raised surrounded by music ("You can't grow up in Nashville without picking up an instrument," he said), describes the record as a collection of epic moments and sweeping emotions that build to a climax. Or more succinctly, "orgasm songs," as Brothers put it. The artist will showcase his unashamed brand of broad pop when he kicks off his headlining club tour at SOhO on Wednesday, July 11 at 8 p.m. -Joel Aurora
READY TO LAUNCH: With many bands coveting everything from glamorous red-carpet walks to underwear ads, Santa Barbara-based StompRocket speaks to the bleeding-heart indie music lover in us all. "I think the music we play is far removed from what's mainstream on the radio," lead singer Sado said during a recent phone interview. "I know doing what we feel is true to us will come across more authentically."
And the band's mission statement is paying off. That authenticity won them a top-five spot in the GarageBand Faceoff, an Internet contest for unsigned bands. StompRocket blasted its way past the 34,000-band roster, refusing cash offerings of up to $25,000 to quit the contest. Even though the boys didn't win that oh-so-alluring prize-a $100,000 deal with Capitol Records-they chalk it up to experience: "We weren't bummed because it was really unexpected," Sado explained.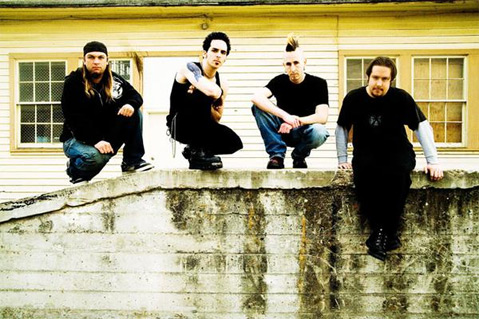 Drawing inspiration from eclectic influences, including Alice in Chains, David Bowie, and Metallica, StompÂ-Rocket- composed of Sado, drummer Bob-E, guitar player Dave Escobar, and bassist Gary Braun-offers a familiar sound thriving with fresh metal nuances. But don't limit the band with labels. "I feel like we kind of have our own genre," Sado said. Witness the explosion of speedy guitar riffs and double bass drum thump-a-thons for yourself this Friday, July 6 at Velvet Jones. -Jessica Small
FALLING IN LOVELL: Four years ago, the Lovell Sisters were just your above-average, highly talented, classically trained teenage musicians. Then they were bit by the bluegrass bug. "Over the last couple months, we tried to narrow ourselves in a genre box," said Jessica Lovell, fiddler and lead vocalist. "But when it comes down to it, we want to play good music that people enjoy."
So they have, with an energized, imaginative debut release, When Forever Rolls Around. Band members include 21-year-old Jessica, 18-year-old resophonic guitarist Megan Lovell, and mandolin-playing youngster Rebecca Lovell, just 16 years old. But don't be fooled. The group's fast-paced innovation and melancholic dobro make for a sound that's mature beyond their years.
The Lovell Sisters' art is a fusion of time-honored Americana, new-grass innovation, and ventures into swing, Celtic, and even classic rock. It's no wonder they were snatched up by Lyric Street Records, producers of a little-known band named Rascal Flatts. "There's something about going to a live show," Jessica reminisced about her early bluegrass experiences. Catch the Lovell Sisters, presented by Sings Like Hell in a concert with renowned singer/songwriter Michael Weston King, at the Lobero Theatre on July 7 at 8 p.m. -Jessica Hilo