Books
What Writers Read
Regional Writers Share Their Summer Reading List
If you're an avid reader, you're always interested in what other people are reading, especially people with discerning taste. In compiling this year's Summer Reading Issue, we decided to go to some of the city's connoisseurs-highly acclaimed published writers-for a sample of the books on their bedside tables and in their carry-on bags this summer. Take note, all you budding writers, book group members, and bibliophiles. Here's what Santa Barbara's writers are reading.
T.C. Boyle
Novelist, short-story writer, and professor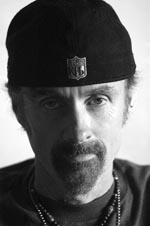 Monster of God: The Man-Eating Predator in the Jungles of History and the Mind by David Quammen
A superb natural history book of a few years back, about those most fascinating of all creatures on Earth-the ones that can (and occasionally do) eat us.
Blood and Thunder: An Epic of the American West by Hampton Sides
I've just finished this unputdownable history of the Southwest/biography of Kit Carson, the title of which is derived from the popular sobriquet for the Western novels of the day, many of which featured the unflappable Kit.
The Lay of the Land by Richard Ford
I read the first chapter of this in the New Yorker: astonishing, ravishing language.
Far Tortuga by Peter Matthiessen
One of the great novels of all time, written in the patois of the Caribbean Islands. I read this for enjoyment, of course, but also to capture a bit of the flavor of island speech, as one of the characters in my current book is a Barbadian. And also, incidentally, a murderer.
Barnaby Conrad
Boxer, bullfighter, painter, novelist, and co-founder of the Santa Barbara Writers Conference
Mayflower by Nathaniel Philbrick
A fascinating saga of our very violent first 50 years after the landing of the Mayflower.
Crashing Through: A True Story of Risk, Adventure, and the Man Who Dared to See by Robert Kurson
The true story of an amazing man, who, blinded at the age of three, gets his sight back, sees his friends, wife, and children for the first time, and encounters unexpected troubles as well as joy.
Nora Gallagher
Memoirist, novelist, essayist, and book reviewer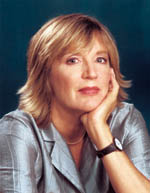 At Home in the World by Joyce Maynard
Maynard's memoir about her affair with J.D. Salinger (she was 18; he was 53) and her life after that extraordinary mutual exploitation.
The Other Side of You by Salley Vickers
This is a wonderful novel about an analyst and his patient, a woman who has tried to commit suicide. The ongoing mystery of the novel is why she tried to kill herself, but the profound part of the book is our struggle to be human.
Half of a Yellow Sun by Chimamanda Ngozi Adichie
This novel about Biafra's struggle to become independent from Nigeria in the '60s is the 2007 winner of the U.K.'s Orange Prize, a literary prize for female authors.
The Maytrees by Annie Dillard
An extraordinary story of a couple on Cape Cod by a writer of wonder and specificity.
Sue Grafton
Novelist, screenwriter, and author of the alphabetically titled Kinsey Millhone detective series
The Nasty Bits: Collected Varietal Cuts, Useable Trim, Scraps, and Bone by Anthony Bourdain
The author is a sort of celebrity chef who talks about what goes on behind the scenes in the restaurant business.
Die Trying by Lee Child
A novel about a guy named Jack Reacher who's sort of an adventurer. It's a real macho guy's kind of thing, but I like it.
The Overlook by Michael Connelly
I read everything by Michael Connelly. He's a really good writer, and you can always depend on him for a good story well told.
Susan Gulbransen
Santa Barbara Book & Author Festival cofounder, ex-News-Press columnist, and writing instructor
A Thousand Splendid Suns by Khaled Hosseini
This book offers insight to everyday life of women from Kabul during and after the Taliban regime. It's sometimes difficult to read, but the ending is satisfying and the writing true storytelling.
Water for Elephants by Sara Gruen
My first thought was, "Who wants to read another circus book?" That thought evaporated on the first page because I was then absorbed into the story and didn't want to put it down.
The World Is Flat: A Brief History of the 21st Century by Thomas Friedman
If you haven't read this, you're out of the loop on some provocative and innovative thoughts. Few people have a handle on global affairs like Friedman and, as a bonus, he makes his material readable-not easy with this kind of content.
Pico Iyer
Travel writer, essayist, columnist, novelist, book reviewer, and world traveler
The Maytrees by Annie Dillard
Dillard's brand-new novel is a typically spacious and exuberant romantic comedy of sorts that brings the spirits of Thomas Hardy into the Cape Cod of just a few years ago.
The Boys from Dolores: Fidel Castro's Classmates from Revolution to Exile by Patrick Symmes
Just out this week, The Boys from Dolores gives us Cuba in a nuanced, human, trans-political light as we've never seen it before, by retracing the stories and the classmates of Fidel Castro from his schooldays at the Colegio Dolores in Santiago de Cuba, 65 years ago.
Falling Man by Don DeLillo
Don DeLillo has been measuring our presentiments and unease, scoring the dark music of tribalism and technology for decades. No wonder he gives us a haunting series of piano solos on New York after 9/11 in his latest examination of transcendence.
Divisadero by Michael Ondaatje
Nobody writes with the sumptuous care and radical lyricism of Michael Ondaatje. In his new novel, he even opens up the hidden treasures of Santa Maria.
Stephen Murdoch
Journalist, columnist, and author of IQ: A Smart History of a Failed Idea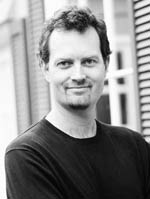 The Road by Cormac McCarthy
I'm in favor of anything post-apocalyptic, but this book, written by one of America's best living authors, is leagues above the usual sci-fi schlock. I couldn't put it down.
Memoirs of an Infantry Officer by Siegfried Sassoon
A barely fictionalized account of a WWI army officer. The writing is sublime, accessible, and brings back another era.
The Omnivore's Dilemma: A Natural History of Four Meals by Michael Pollan
Terrifically reported and written book on American food production and culture, such as it is. Totally fascinating.
John Ridland
Poet, essayist, translator, and professor
The Rebels by Sandor Marai
This is the third of the great writer's novels to be translated into English, beginning to do justice to a major career carried on in an isolated language and, for the latter half of his 88 years, in exile.
The Siege of Budapest: One Hundred Days in World War II by Krisztian Ungvary
This book is chock full of military maps and details, and describes the horror of this brutal siege by Soviet troops-and something of its aftermath-both objectively and vividly.
The Good Husband of Zebra Drive by Alexander McCall Smith
This is the eighth Mma. Ramotswe novel in the No. 1 Ladies' Detective Agency series. It's wonderfully sly and amiable and unlike other mysteries in lacking (a) bloodshed and mayhem, and (b) official police forces whom the hero makes look stupid. Plus, the background is Botswana, which sounds like one of the most independent and self-secure countries in Africa.
Ludlow by David Mason
This verse novel was the star of the show at the Ojai Poetry Festival, I hear, and as soon as I get my hands on it, it goes to the top of my list.
Barry Spacks
Past poet laureate of Santa Barbara, singer/songwriter, actor, painter, and professor of literature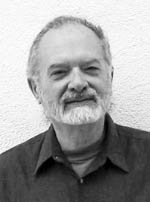 Life: A User's Manual by Georges Perec
A novel-in-stories written about the inhabitants of a multiroomed Parisian house-a postmodernist masterpiece by a writer using formulas of composition who also wrote a book never using the letter "e," another using no vowel but "e."
1020 Haiku in Translation: The Heart of Basho, Buson, and Issa edited by William R. Nelson and Takafumi Saito
Extensive haiku offerings by three Japanese Haiku masters-Basho, Buson, and Issa-organized by seasons and themes. The rather wooden, literal English versions appear alongside the Japanese originals, provoking the impulse to retranslate them into effective poetry for a fun summer challenge.
Lee Wardlaw
Children's book author, teacher, and cat lover
The Canon: A Whirligig Tour of the Beautiful Basics of Science by Natalie Angier
An intelligent, witty, poetic, and passionate (and totally understandable) celebration and tutorial of the science world, including physics, chemistry, evolutionary biology, geology, and more.
The Amber Spyglass: His Dark Materials by Philip Pullman
This is book three in Pullman's His Dark Materials series; book one, The Golden Compass, is coming to theaters this December. My 11-year-old and I are gobbling down these books together! I've never been much of a fantasy fan, but this series is totally wow-worthy. It's got everything: war, politics, physics, religious fanatics, magic, mystery, and an unforgettable 12-year-old girl as the main character.
Literacy and Longing in L.A. by Jennifer Kaufman and Karen Mack
This is a total chick-lit, read-at-the-beach book (I read it while in Hawai'i) with a twist. The main character is a book-a-holic who is longing to be swept off her feet by an intelligent man who actually reads. Fun. And it's fun to test yourself on all the literary references mentioned throughout the story.
The Teenage Guy's Survival Guide: The Real Deal on Girls, Growing Up, and Other Guy Stuff by Jeremy Daldry
Okay, I'm not a teenage guy, so why am I reading this? Research! I'm on deadline to finish my latest novel for 13-year-old boys, and need the scoop on crushes : and how to survive 'em.
Nick Welsh
Reporter, news editor, columnist, and avid bike nut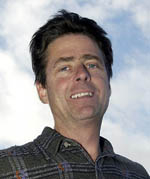 Gaviota by Erik O'Dowd
A very cool idea: anchor a contemporary political thriller-chiller in the very real shelling of Ellwood Beach by a Japanese submarine back in 1941. The story revolves around political ambition, family secrets, and accusations of treason.
The Real All-Americans: The Team that Changed a Game, a People, a Nation by Sally Jenkins
Kick-ass account of how historical contradictions work in mysterious ways and how Native Americans attending the Carlisle Indian Industrial School came to invent the passing game in American football back in 1907, at least six years before Knute Rockne and Notre Dame-usually credited for this accomplishment-stumbled onto the forward pass.
Antonio's Gun and Delfino's Dream: True Tales of Mexican Migration by Sam Quinones
For the better part of 15 years, Sam Quinones has been telling crazy, unimaginable, amazing, wonderful, and wretched tales of a people uprooted and transplanted. In deceptively simple sentences, Quinones-now writing for the L.A. Times-sheds light on one of the biggest mass migrations in human history.