Opinion
Craig McCaw Buys Near Bacara
Barney Reports on Billionaire's Sixty Acre Purchase
Craig McCaw Buys Near Bacara: The former husband of News-Press owner Wendy McCaw has purchased 60 acres of coastal land next to Bacara Spa & Resort for $20 million, according to sources.
McCaw, a Seattle-area billionaire who made his fortune as a pioneer in the cellular phone industry, recently bought a Montecito estate and, according to reports, plans to move here at least part time.
Realtor Kerry Moorman, who reported the sale on his website, declined to identify the buyer, citing confidentiality reasons, when I talked to him Monday. But the buyer of what's been dubbed The Santa Barbara Cove, Gaviota Holdings, LLC, lists as its mailing address a post office box in Kirkland, WA, where McCaw has his offices.
Moorman's website described one 38-acre parcel as, "A magical estate site located adjacent to the world-renowned Bacara Resort. The primary feature of this unique property is a heavily treed and secluded sandy beach that you can drive to. The balance of the land is primarily level bluff top with panoramic ocean and mountain views."
It was listed at $18 million, and 22 acres of adjacent land was listed at $3.5 million. Indications are that the total 60 acres went for about $20 million.
There was no indication of what use McCaw plans to make of the property, whether as a home site, or perhaps for resort development.
McCaw's wife, Susan Rasinski McCaw, is the U.S. Ambassador to Austria. Between 1999 and 2004, the McCaws donated over $226,000 to the Republican Party, according to Wikipedia. Craig and Wendy, despite their tumultuous divorce, are reported to be on good terms and may share business interests.
SY Valley Ranch Sold: The Bar-Go Ranch, listed at $28 million, was sold to a development group last week. Realtor Robert Etling, who represented seller David Keller of Beverly Hills, confirmed reports circulating in the Valley, but declined to reveal the sales price.
The Happy Canyon ranch, on Brinkerhoff Road on the flank of Figueroa Mountain and next to the Sedgwick Preserve, is divided into 18 parcels, Etling confirmed. T. Hayer @ Associates represented the buyer, partners in Palo Alto and Newport Beach.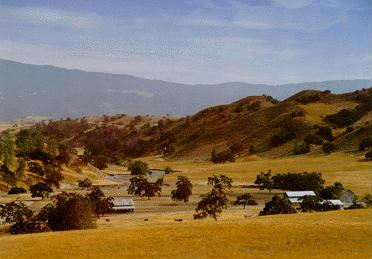 Who'd Steal from Nuns?: Soon after two nuns moved into a home at 202 W. Valerio St., items worth $2,380 were stolen from the enclosed yard. The items included two park benches valued at $150, a $200 antique table, a $250 floor scrubber, a garden table, and five chairs worth $700, according to Sister Christine Bowman, OSF, Franciscan Sisters of the Sacred Heart. She can be reached at 687-4206.
Times Closes Bureau: Many years ago, the Santa Barbara News-Press feared that the L.A. Times planned to move into its turf in a big way, with a key bureau and by bringing major competition to the local daily. That scare subsided, although the Times did have a one-man bureau in Santa Barbara for a while. Their first reporter here was John Hurst, then Miles Corwin. Now the Times – which years ago had a Ventura County bureau of about 50 people – will close its doors in mid-August, I hear. The two remaining reporters will work out of their homes, according to my sources. The San Diego bureau is also being cut back, they say.
Arianna the Blogger: Ex-Montecitan Arianna Huffington, once wed to Congressman-would-be U.S. Senator Michael Huffington, claims that her HuffPost website lures 3.5 million visitors a month. (Independent rating services put the figure far lower, according to Howard Kurtz of the Washington Post.) Arianna, now living in L.A. and once a conservative, runs a site that is now "pugnaciously liberal," Kurtz said. "We are opposed to the war in Iraq," she told him. "We think the troops should come home."
Fiesta & Wine: Elements Restaurant and Bar is kicking off Fiesta by hosting the second annual Old Spanish Days Wine Tasting at the Courthouse Sunken Gardens on July 28. Elements co-owner and chef Paul Becking will be whipping up hors d'oeuvres to pair with wines from over 30 wineries. Prior to the 4-7 p.m. event, Elements will host a rare-reserve tasting at the restaurant, from 2:30-4 p.m. Info is available at the Arlington Ticket Agency, 963-4408.
Folks Needed: Reel Talent (969-2222) wants to hire Santa Barbara residents, ages 21-70, to appear as persons-on-the-street interviewed on camera for bank commercials. "All nationalities, sizes, and colors," Reel Talent says. Shooting will take place from mid-July through mid-August.
Barney Brantingham can be reached at barney@independent.com or 805-965-5205. He writes on line columns on Tuesdays and Fridays and a print column on Thursdays.