Books
Arcadia Publishing Releases Carpinteria
A Magical Mishopshno Tour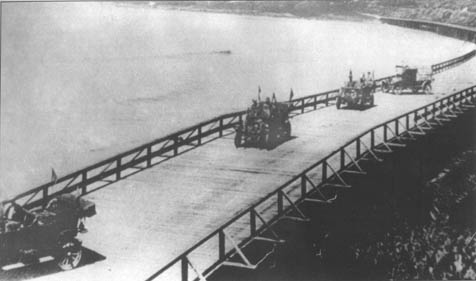 You've seen those T-shirts: "If you're rich, you live in Santa Barbara; if you're famous, you live in Montecito; if you're lucky, you live in Carpinteria." (If you're humorless, and not from what the Chumash long ago called Mishopshno, you may even have found them annoying.)
Oh, sure, "Carp": the Avocado Festival, right. But how much do you really know about Santa Barbara's slightly quirky neighbor to the east? (Not south-that's the first detail to get straight, or you'll end up in the ocean.) It's close enough to thoroughly partake in S.B.'s fabulous climate, landscape, and cultural glow, yet insulated by a 12-mile drive from Barbare±os' scarce parking and skyrocketing real-estate prices. Admittedly, these differences diminish every year, but Carp is still the place where you can watch a four-block Third-of-July parade complete with Christmas lights on a Colson's tow truck and a glittery toddler-through-teenage dance troupe, and everybody knows your name.
I'm far from a native-just a 13-year transplant-but that's been long enough to become charmed by this comfy little seaside idyll. I'm curious how it wound up so special, in its proud yet unpretentious way. Luckily for all of us, four almost-lifelong Carpinterians have spent much of this past year compiling a pictorial history book about their hometown. These fellows sought out old photos and stories from Carpinteria families going back several generations, as well as from the extensive archives of Carpinteria's own museum (whose assistance was so generous, they share authorship). Carpinteria, just released by Arcadia Publishing, is organized into nine chapters. Topics include the town's early history, agriculture, sports, architecture, ethnic affairs, schools and churches, disasters, notable people, and growth as a community.
It all started when Dave Moore browsed the book tables at Costco, where he found some volumes of Arcadia's Images of America series. These were comfortably sized, quality-produced, affordably priced books of mostly photos with full captions for text, and they focused on communities-small towns, big towns, and city neighborhoods across America. Arcadia deserves credit for developing this publishing format, and its success is evident as the series total currently approaches 3,600 (439 of those are about California). "Why not one about Carpinteria?" thought Moore, who enlisted his brother, Tom, and two more friends for the project. The rest is history.
Really good history, it turns out. This is not one of those "Grandpa drones on, 'Back in my day :'" family albums. Carpinterians are indeed lucky that this fearsome foursome have long careers as educators-experienced writers and experts in presentation. They needed those skills, since they'd amassed about 1,750 images and had to edit them down to 213 to fit Arcadia's book design. Considering this wealth of imagery, 88 percent of which is still unpublished, there have already been suggestions for a sequel volume (not unheard of at Arcadia; they have two books about Ventura, for example), and a slideshow CD.
For now, this new book has definitely nourished my curiosity. The chapter intros and picture captions are entertaining and informative, and the photos are fascinating. There is even a full-page reproduction of Carpinteria's first town planning map, where civil engineer George F. Wright took it upon himself to name most of the streets. You may find yourself, like me, wishing they'd had room for more maps ("But where is that today?"); it helps just a little to unfold your trusty AAA Cities of Santa Barbara County for comparison.
History, as a phenomenon of and about time, is itself a "curious thing," especially regarding one's hometown, native or adopted. Connecting the dots is important. It really does amplify your understanding of where and when you live to learn about those who were there before you, in amazingly different times. A book like this also connects to the future-those who come after us will certainly use it as a valuable touchstone to try to learn a little bit about us.
4•1•1
Carpinteria (Arcadia Publishing, 128 pages)-by Jim Campos, Dave Moore, Tom Moore, Lou Panizzon, and the Carpinteria Valley Museum of History-is available online at arcadiapublishing.com andamazon.com, and in Carpinteria at Novels & News, Rincon Designs, and the Carpinteria museum. It will soon be on sale at Borders Books, Barnes & Noble, and Chaucer's Books.