Opinion
Sisters Banned From City
Abuse Settlements Force Sisters of Bethany Out of SB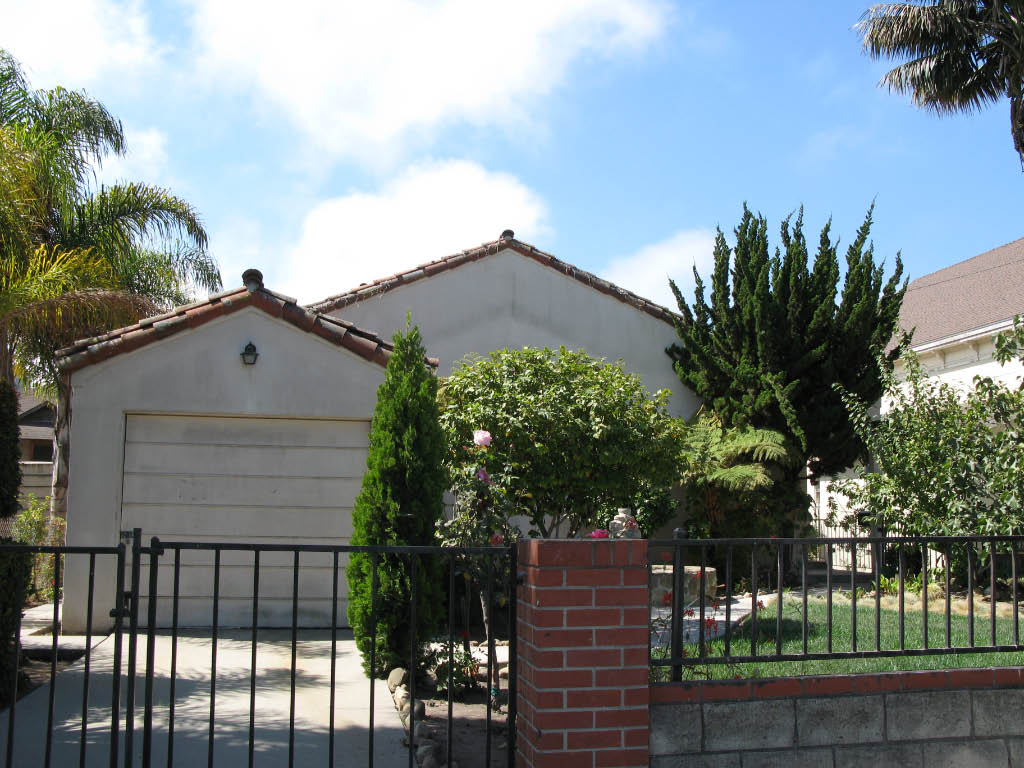 Sisters Banned From City: The Sisters of Bethany must not only leave their Eastside Convent, but they can't relocate anywhere within the city limits either, sources tell me.
That's the word I get from community members close to the controversy about three Sisters being evicted from the modest convent the order has occupied since the 1950s.
The L.A. Archdiocese sent word recently that the building next to Our Lady of Guadalupe must be sold to help pay for the multi-million-dollar settlements of sexual abuse claims being made against priests. After decades of work with Santa Barbara's poor, the order must leave the convent – and the city – by December 31.
Criticism continues to mount in Santa Barbara that while the Archdiocese insists on selling the convent, which resides in a mixed industrial neighborhood and is worth perhaps $750,000, Bishop Thomas Curry lives alone in a magnificent mansion in a prime San Roque neighborhood. The place is speculated to be worth $3 million or more.
A local committee met here last week to look for a solution, but learned that Sisters of Bethany officials in Los Angeles had sent word that the Santa Barbara Sisters must leave their home at 215 N. Nopal St., and not relocate anywhere in Santa Barbara.
It's not clear why the Santa Barbara ban was imposed, but there is speculation that if people bought the building and allowed the Sisters to remain in place, it could be seen as a slap in the face to Cardinal Mahoney. The same if they remained in Santa Barbara.
But apparently they're being given the option of relocating to places like Goleta, Carpinteria, Summerland, or Montecito. All this remained undecided at deadline time. Indignant Ernie Salomon is leading an effort to raise funds to either buy or rent a new convent for the Sisters. He's dubbed the campaign "S.O.S." (Save Our Sisters). "This is not a religious issue," said Salomon, who is Jewish. "This is a social issue of humanity."
Santa Barbara Sister Superior Angela, 69, a Native American suffering from diabetes and who uses a walker, declined to comment when contacted. Although retired from Catholic Charities, which serves low-income residents, she offers free help to parishioners with immigration problems.
Surprisingly, no other religious group in Santa Barbara has made a public comment about the issue, or offered support, at least to my knowledge. Contrary to reports that the Sisters knew years ago of plans to sell the property, the Santa Barbara Sisters insist that they had no notice or warning until recently, sources say.
With the nuns' story making not only the Independent and the L.A. Times, CNN picked up the news several days ago and NPR was due to report on the story sometime this week.
The Archdiocese is plainly embarrassed by the controversy. It's being reported that Sister Angela Escalera was put under a gag order (about which she has declined to comment). She has lived at the convent since 1954. Also living there are Sister Consuelo Cardinas, 55, and Sister Margarita Antonia Gonzalez, 49.
Two Quit the NP: Longtime News-Press copy editor Kim Favors has resigned from the paper, leaving the NP woefully short of experienced staffers there. Also resigning recently was fellow deskman Charles Bucher.
Piano Man: Santa Barbara's prized Camerata Pacifica kicked off its season Friday by pulling out all the stops. Irish pianist Barry Douglas pounded out Beethoven's "Sonata No. 24," then rattled the rafters at the Museum of Natural History with Lizst's "B Minor Sonata." Some tend to nod off at classical music concerts, but not that night. (Camerata is performing at the museum because of the ongoing construction work at its usual venue, the Music Academy of the West.) The next concert will be October 19, at 1 p.m. and 8 p.m. Adrian Spence is the founder of Camerata Pacifica.
Suite Judy: Anyone who can cover Lennon and McCartney is my kind of singer. And that's the music Judy Collins recorded on her new album. She'll be making a Santa Barbara appearance on September 26 at 8 p.m. at the Marjorie Luke Theater.
Barney Brantingham can be reached at barney@independent.com or 805-965-5205. He writes online columns on Tuesdays and Fridays and a print column on Thursdays.