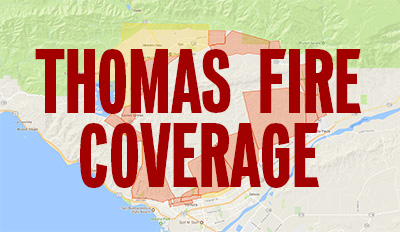 MOST RECENT NEWS

Big winds early forced the evacuation of 16,000 across Montecito and Santa Barbara.
The fully loaded truck spilled 5,000 gallons of gasoline onto the roadway, disintegrating the concrete.
Rigorous winds persisted all afternoon.
UPDATE: Drum Fire kept below 14 acres; crews released back to fight Thomas.

In your article, where was the other side of this so-called opioid ...