MOST RECENT NEWS

Losses from Thomas Fire's affect on lodging being erased.
Yet officially say a water shortage remains.
Attack that killed 51 people described as "act of pure evil and terrorism" by UCSB students.
Governor's reprieve has little effect in Santa Barbara, except in the Han case.
Vociferous comments from Old Town residents help tip the balance for oversight on cannabis storefront applications.
Public's help requested in shooting investigation.
A & E

Author's latest mystery presents grisly murders, numerous characters with motive, and clues ...
Living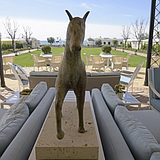 Rick Caruso's ritzy Rosewood Miramar Beach opens in Montecito.
Food & Drink

The Buzz Hive at Whole Foods takes the sting out of grocery ...
Sports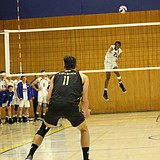 UCSB's 12-match win streak halted by back-to-back losses to top-ranked Long Beach ...
After the tragedy of lives lost in New Zealand, there is a ...