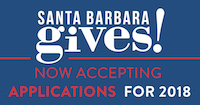 MOST RECENT NEWS

Wildfire conditions prompt caution.
A changing world market is to blame.
Senator Hannah-Beth Jackson squares off against Governor Jerry Brown.
Inspectors visited 30 acres in San Luis Obispo County.
People living in Central Coast should avoid breathing dusty air.

The Supreme Court settled the right to speak freely and openly about ...