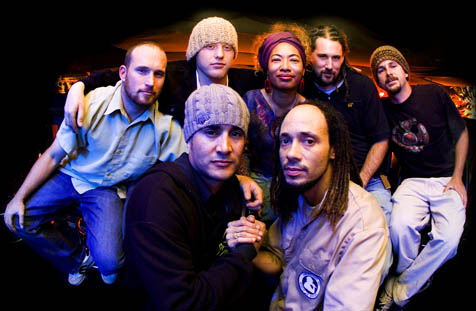 Who said there's no homegrown music scene in Santa Barbara? We here at The Independent have always believed our town's music-making tradition was alive and well, so we decided to put our opinions to the test and publish this inaugural live music issue. When we asked Santa Barbara musicians to tell us about their bands, we figured 30 submissions would be a success.
We were clueless. More than 100 bands and singer/songwriters responded. Now, we are presenting the fruits of our findings to you in our first-ever Locals Only music issue, a comprehensive list of the musicians who submitted the required materials. Needless to say, there are probably quite a few other Santa Barbara bands out there. The 100-plus bands in this issue will also kick off independent.com's Bands section, where every Santa Barbara band can post its bio, music, photos, videos, and upcoming shows. We think you'll dig it and hope you use it to find new bands, connect with old friends, or book someone for your next backyard bash. Check that out by going to independent.com/bands.
To submit your band's info, email arts@independent.com. Since no music issue is complete without a contest to determine who's the best of this musical mix, we're asking you to visit these bands on our Web site and then vote for your favorite in each genre. To do so, go to independent.com/bands. The winners, based on your votes and the opinions of our panel of judges (see here for more judging details), will then be invited to perform at a November 1 concert at Casa De la Guerra. Please read on, enjoy, and then go to independent.com/bands to hear the songs and vote for your favorites. Happy listening!
• The Best of the Rest – Band Listings
We're the Judges, but You're the Jury
So how are we gonna sift through 100-plus bands and determine who's the best in each genre? Well, you're going to help us. To listen to each contest participants' submitted song and vote on who you think is the best, go to independent.com/bands. Voting is open for 20 days, and ends on October 17.
But like the United States, this isn't a true democracy, so we've enlisted a professional team of music fans-namely disc jockeys from KTYD, KJEE, KCSB, and KCRW to give expert opinions about their favorites.
After the votes have been tallied and the experts have chimed in, it will be up to The Independent's editors to name the final winners, who will then be invited to play a special concert on November 1 at Casa de la Guerra.