Opinion
Nuns Avoid Exile
The Sisters of Bethany Can Stay in Santa Barbara
In a surprise development, it appears that the three Sisters of Bethany nuns of Santa Barbara will be allowed to live here and continue their work. Their banishment has been lifted, supporters say, and a letter of confirmation from the Catholic order is due this week.
But as things now stand, they must leave the convent the small Catholic order has occupied for a half-century on Nopal Street next to Our Lady of Guadalupe Church by December 31. The Los Angeles Archdiocese says the convent must be sold to help pay the multi-million-dollar settlement of claims by abuse victims of priests.
A committee led by Anthony Dal Bello is seeking donations to find a new residence for the nuns and office space to continue their work here.
After parishioners protested the eviction on such short notice, the Central American-based superior general of the Sisters of Bethany placed a gag order on the nuns and ordered that they not relocate anywhere within the city of Santa Barbara, according to supporters. But now, following letters from Mayor Marty Blum and others to the superior general, a new letter is expected this week lifting the ban and allowing them to find new lodging here.
Some members of the Catholic clergy have lined up against the Sisters of Bethany. In an angry letter published by Fr. Ludo DeChippel, pastor of Holy Cross Church, in a September 16 bulletin, he falsely accused the nuns of refusing to leave the convent. He claimed that Bishop Tom Curry, living in a San Roque mansion that is not marked for sale, is "committed to help find a new residence for the Sisters in Santa Barbara."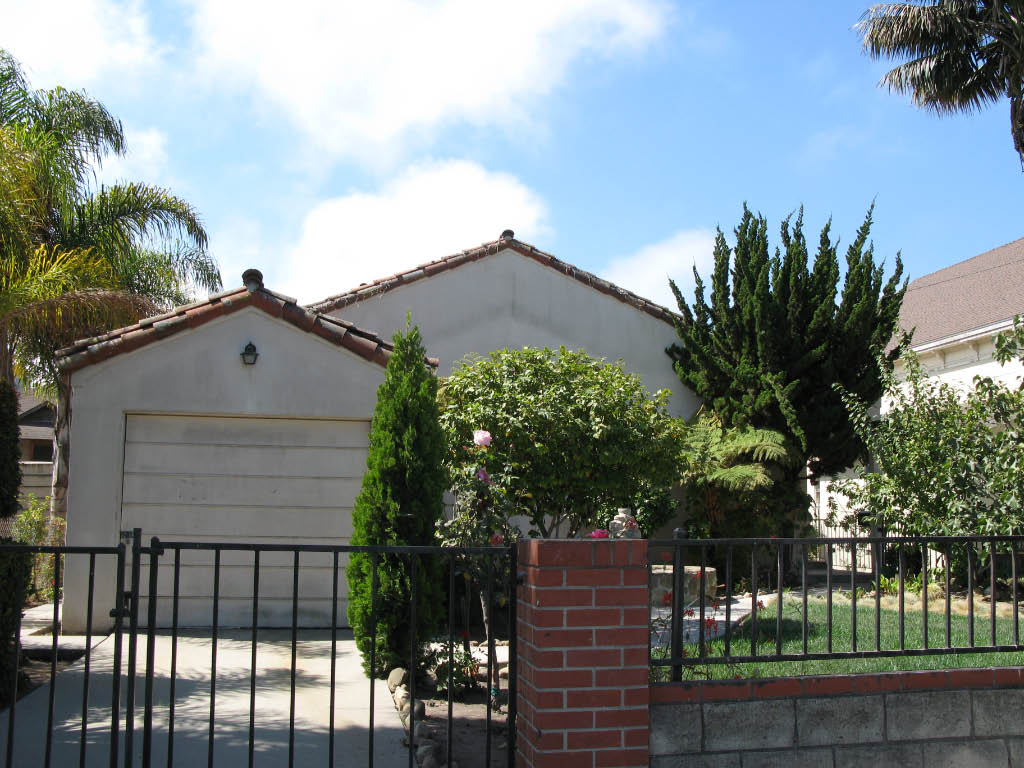 However, the committee seeking to help the nuns relocate met with Bishop Curry last week and reportedly received no such commitment. Curry did not reply to a message left at his residence Monday.
Contrary to Fr. Ludo's statement, the nuns have not refused to leave the convent and, on the contrary, affirmed their vows of obedience. They are refusing to comment, although when I first broke the story Sister Superior Angela, 69, said she felt it was wrong that they had to pay for the sins of the priests.
Contrary to rumors being spread that the Sisters had been well aware of plans to sell the property, the nuns said they had no warning or notice of the impending sale until they received a copy of a letter from the Archdiocese in late August, although it was dated two months earlier.
The protest began after parishioners became aware of the upcoming eviction and alerted The Independent. (See our first story here.) The L.A. Times then put the story on the front of their California section. A Washington Post reporter has been in Santa Barbara recently and a Spanish language cable channel plans national coverage, committee members told me.
Still unclear is how sale of the property next to Our Lady of Guadalupe fits in with longstanding plans to enlarge the church. Donations for the expansion have been collected for several years, one parishioner told me.
Ironically, the three Santa Barbara nuns and members of the Sisters of Bethany in Oxnard and Los Angeles were feted in June by Catholic Charities, on East Haley Street, for their community work. They received a proclamation from Mayor Blum and were treated to a trolley ride and a meal at Moby Dick's on the wharf.
"It was beautiful," one organizer told me.
Barney Brantingham can be reached at barney@independent.com or 805-965-5205. He writes online columns on Tuesdays and Fridays and a print column on Thursdays.