Arts & Entertainment
Perry Farrell's Secret Sandbar Show
Jane's Addiction/Satellite Party Frontman Delivers Double-Secret Mid-Day Stoke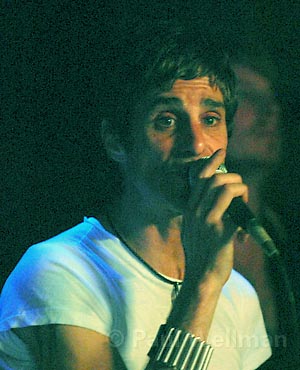 What happened to me this afternoon is the stuff that urban legends are made of. It was your standard-issue Thursday; 2 p.m. in the afternoon. We'd just wrapped our oh-so lengthy (err, yet fantastically stimulating) story idea meeting, and there I was, minding my own business, sitting at my desk, trucking through the emails that'd accumulated in my inbox.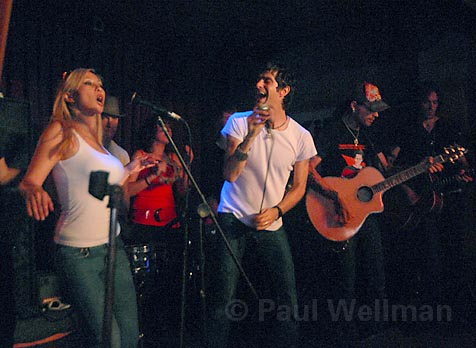 Then suddenly, Matt Kettmann popped his head in my office, and dropped a love-bomb in the form of a tip from his moles at KJEE: "Perry Farrell is playing a secret show at the Sandbar, right now!"
My officemate Aly and I looked at each other, and before you could say Lollapalooza, were in her car. We arrived in a flash, to find the place full, but not crowded. We paid nothing, stepped in, and found ourselves approximately 10 feet from the stage, listening to Farrell's new band, Satellite Party and a band they're touring with called Mink, cruise through a couple of tunes, with Farrell kicking down the back-up. He gave Santa Barbara some love, appreciatively acknowledged his strawberry daiquiri, and proceeded to wow us with "Been Caught Stealing," a tune that'd be the centerpiece of the soundtrack of my developmental years.
Could this really be happening? He tried to call it a show, saying, "Take me to the drinks! Lead me to the chips and salsa!" but the crowd asked politely for one more, and got "Pets" in return.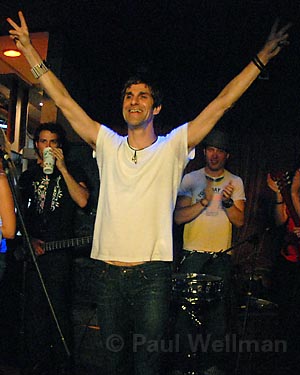 He and the band mingled with the crowd afterward, hooking up fans and mom-and-daughter pairs with snapshots, stickers, and requests to come see them at the Majestic in Ventura tonight, and, generally providing the most epic lunch break known to man. But for me, alas, it's back to work.