Just Play Music's Top Ten for the Week of October 1, 2007
1. Kanye West, Graduation
2. Foo Fighters, Echoes, Silence, Patience and Grace
3. Ben Harper and the Innocent Criminals, Lifeline
4. 50 Cent, Curtis
5. Pink Floyd, Dark Side of the Moon
6. Amy Winehouse, Back to Black
7. Flyleaf, Flyleaf
8. Fergie, The Dutchess
9. Imperial Teen, The Hair the TV the Baby and the Band
10. Siouxsie, Mantaray
Just Play Music's Employee Pick of the Week: A Perfect Circle, Emotive
Though the CD has not received much acclaim, Just Play Music's employee Corey believes A Perfect Circle's cover album Emotive deserves another listen. "It's one of those albums that you have to listen to ten times before you can really appreciate it: it's very different and unexpected," Corey said. He highlighted the band's version of John Lennon's "Imagine" as not only the best cover on the album, but one of the best ever made. "I personally believe that cover songs should sound different, if they sound exactly like the original, why the hell do you bother?" Corey said.
Morninglory Music's Top Ten for the Week of October 1, 2007
1. Bruce Springsteen, Magic
2. Iron & Wine, The Shepherd's Dog
3. Joni Mitchell, Shine
4. Across The Universe, Music From The Motion Picture
5. Foo Fighters, Echoes, Silence, Patience & Grace
6. James Blunt, All The Lost Souls
7. Keyshia Cole, Just Like You
8. Boyz N Da Hood, Back Up In Da Chevy
9. Jill Scott, The Real Thing Words And Sound Vol. 3
10. Kanye West, Graduation
Morninglory Music's Employee Pick of the Week: Pharoah Monch, Desire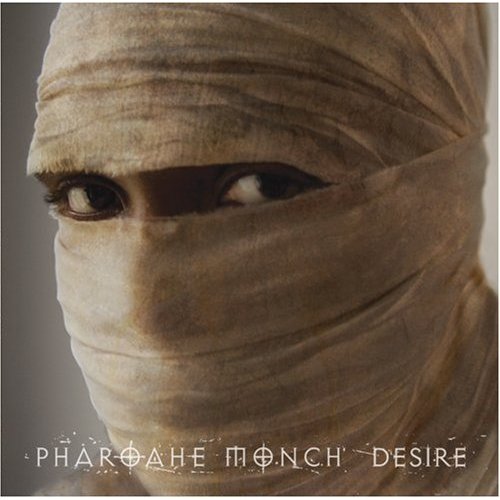 When looking for a hip hop CD with stirring lyrics and a fully defined beat, Vince Thomas, store manager of Morninglory Music, will point you in the direction of Pharoahe Monch's CD Desire. Unlike the usual array of hip hop topics (varying from money to cars to rims) Pharoah Monch puts his articulate and intellectual spin on the genre, and, according to Thomas, there's nothing out there like it. "He just sends an amazing message, many try to be like him, but there is no one quite like him," Thomas said. "When Guns Draw," a message to gangsters to put away their guns and stop hurting innocent children, Thomas emphasized was the best song on the album. The lyrics and the message, Thomas explained, is everything.