Columns
Selma Rubin Saves El Capitan Canyon!! (37 Years Ago)
Weekend Event Celebrates Saving Coast, Dedicates Trail to Selma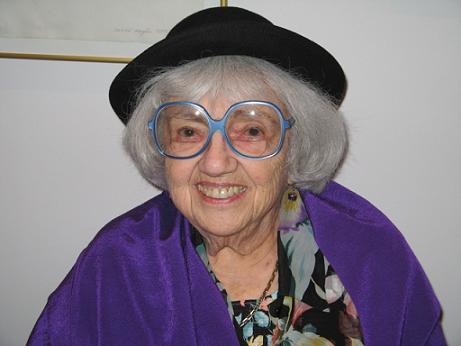 Last Sunday, Roger Himovitz, owner of the El Capitan Canyon Resort, delivered a promised 90th birthday gift to Selma Rubin: a trail dedicated in her name and a bench to rest on at its peak. The occasion was a celebration of her role in 1970 in stopping a proposed development of 1,500 ranchettes in this beautiful Gaviota Coast canyon.
The gathering was described by past county supervisor Bill Wallace as an "Old Fogies Reunion," as many participants in the 1970 battle were there to honor Selma, now 92 years young. They included past county supervisor Naomi Schwartz, then a coastal protection activist, Marc McGinnis, an environmental attorney and co-founder of the Community Environmental Council with Selma,, and Bob and Tomi Sollen. Bob covered the two related court trials, which are described below, for the Santa Barbara News-Press.
This is the story. In 1970, Jules Berman, a developer, got approval from the county Board of Supervisors for a zoning change to allow him to build 1,500 ranchettes at El Capitan, north of the state park. It was previously zoned for one house per 20-acre lot. Springing into action, environmental advocates such as McGinnis and Fred Eissler, with the help of UCSB students and the Sierra Club, circulated a referendum to reverse this decision. Within 30 days, they'd collected 12,000 signatures countywide. Organizing and coordinating much of this activity was Selma Rubin, then 55 years old, with Anna Laura Myers, aged 79.
The Board of Supervisors was asked to rescind its vote, which it declined to do, or else put the referendum on the ballot that November.
The developer Berman then filed suit, challenging the way signatures had been gathered, in particular the right of students to register to vote in their college community rather than at their parents' home address. This went to a civil trial in August. "You have not yet abandoned your mother, have you?" Berman's attorney asked one of the students. The judge, after carefully reviewing the various challenges, validated 8,000 signatures, enough to put the issue on the ballot.
Selma, thinking that her work was done, went to New York on vacation with her husband. While there, she visited a Sierra Club office where she was asked "You're Selma Rubin? Did you know that there's a warrant out for your arrest?" It turned out that Berman claimed that Selma and Anna Laura had altered the petitions, which is a felony, and District Attorney David Minier, of Isla Vista riot fame, had filed criminal charges against them, with potential sentences of 28 years for Selma and 20 years for Anna Laura. A criminal trial followed, at the end of which these two upright and ethical women were fully exonerated. The referendum went to the ballot that November and the project was overturned by a vote of 46,000 to 32,000.
Berman appealed all the way to the State Supreme Court but was denied a hearing. Frank Sarguis, attorney for the petitioners, then commented, "I hope they are not planning to take this to The Hague!"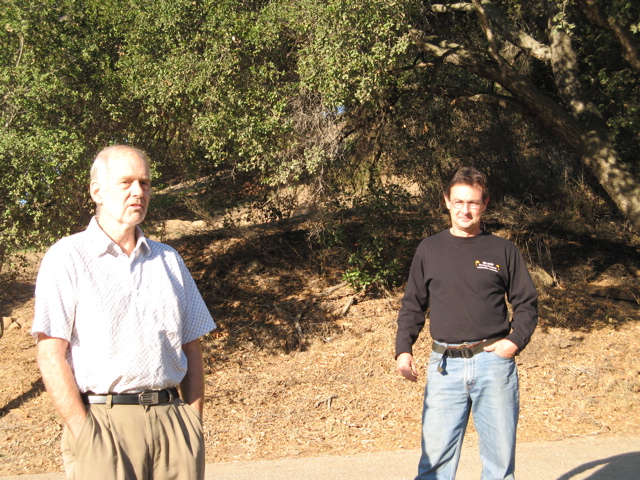 Today, much of this beautiful canyon has been put into a conservation easement with the Land Trust for Santa Barbara County, so protecting and preserving it forever. At the gathering this weekend, Michael Feeney, executive director of the Land Trust, stated that if El Capitan had been lost to development, there would have been building all the way to Goleta and we would never have saved any of the coast.
Roger Himovitz added, "None of this could have happened without Selma's leadership. She is the catalyst, the torch bearer."
In the end, Selma said it best: "Being in this beautiful place gives me strength."
Let no one imagine that Selma rested on her laurels after this victory. She has served on the boards of 42 organizations in Santa Barbara and was a founding member of the Community Environmental Council, Environmental Defense Center, Santa Barbara Women's Political Committee, PUEBLO, and many more.
Wherever there is a group fighting for the environment or social justice, she is there. And she has been an inspiration and mentor to many others who have followed in her footsteps. If this were Japan, she would be a National Treasure. But without question she is a Santa Barbara Treasure, and we can thank her for her giant role in preserving this beautiful community in which we live.