Business
Beware the Box
UCSB Conference to Discuss Past, Present, and Future of Shipping Containers
What if, after we scrambled their insides for breakfast, egg shells refused to go away? We'd eventually be covered in a white, sulfuric blanket, frozen to do anything other than pick the broken shards out of our eyes.
Oddly enough, that's exactly what's happening with shipping containers, the massive metal boxes that transport the zillions of goods we import hourly from China and beyond. The containers arrive by the boatload, full of cheap products that get transported to retailers across America. And then, since the United States has nothing to send back to China, the containers become useless, piling up at ports with no future in sight.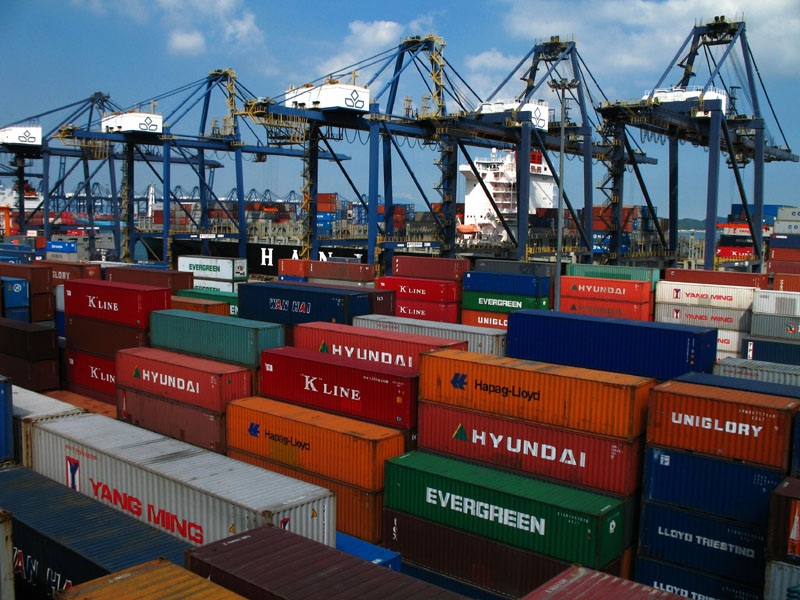 Not only do the containers themselves become hazards for surrounding communities – kids often play in their rat-infested skeletons and the big boxes even block out sunrises, sunsets, and ocean views in some of the more afflicted seaboards – their pervasive use continues to transform the world as we know it, dramatically altering labor forces, global supply and demand, and even the visual landscape, where trucks, trains, and ships all play integral roles in moving these rectangular containers around.
"People talk about globalization often with reference to the computer, but if you think about it, the shipping container is the primary engine of globalization. That made it all possible," explained UCSB's Dick Hebdige, whose Interdisciplinary Humanities Center is hosting the first-ever conference on shipping containers this week. "It's revolutionized supply, and it made it possible to go for the kind of economy we have at the moment. It's time to think about 'the box' both as an icon of our age and as an engine of change."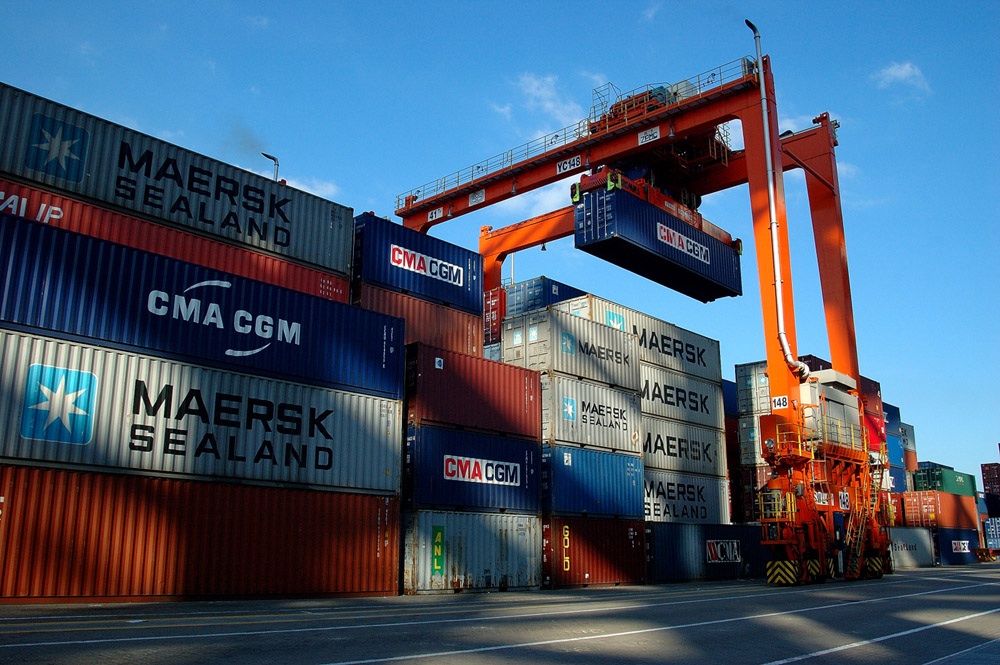 The conference, which is entitled "The Traveling Box: Containers as the Global Icon of Our Era" and open to the public, will bring together artists, economists, historians, sociologists, architects, affordable housing advocates, geographers, businessmen, longshoremen, and even container dealers to discuss the past, present, and undetermined future of the shipping container.
It begins on Thursday, November 8, with talks by architect Jennifer Siegal, who's turning containers into homes, and author Marc Levinson, who recently published the enlightening and exhaustive The Box: How the Shipping Container Made the World Smaller and the World Economy Bigger. After a chat about the container's history, there will be an opening reception at the University Art Museum and a screening of Allan Sekula's Lottery of the Sea.
The talks continue on Friday, with speakers addressing how the box has changed the American cityscape and made the world smaller, and then the afternoon will be dedicated to understanding what options there are for recycling the containers into something useful. Invited guests include visionaries who investigated using the containers as temporary shelters for victims of Katrina and European architects who've been thinking about and using the containers for years already.
And on Saturday, the conference culminates with a trip to the Port of Los Angeles to see the containers in, well, inaction.
The conference falls almost exactly 50 years after the introduction of the shipping container, back in April of 1956, when, according to Levinson's The Box, the containers were loaded upon a ship in New Jersey and delivered to Texas. It's revolutionarily simplistic design – only cranes are required to move the boxes – has since eliminated the need for most port workers, who once were in charge in loading and unloading boats. (As such, the conference will have a representative from the International Longshore and Warehouse Union.) It's killed both age-old shipping lines and formerly prosperous pier-based ports in such places as San Francisco and Manhattan, simultaneously turning unheard of locales such as Shenzhen, China into global hubs. It's pushed once coastal warehousing inland, leading to the explosive growth of places like Riverside and San Bernardino counties. But most of all, the containers have made distribution so cheap that virtually all of America's goods now come from developing and faraway lands, namely China, where workers' rights and environmental regulations play tenth fiddle to profits.
"It's a fascinating thing that something so basic can have impact on so many lives in so many different ways," said UCSB art professor Kim Yasuda, one of the conference organizers who is focused on the potential re-use of these boxes. "And this is all tied to consumption also. The fact that we can buy and consume and dispose and rebuy at such a low cost is tied to the box."
Historian Nelson Lichtenstein – who leads UCSB's Center for the Study of Work, Labor, and Democracy, which is co-hosting the conference – calls the containers the "third transportation evolution," with the first two being railroads and semi-trucks. "The predictability and cheapness of getting all these goods from China is remarkable," said Lichtenstein, who is currently writing a book on Wal-Mart, which commands a hefty chunk on the container traffic. "It's like having a factory that makes cheap shoes 40 miles down the road."
While convenient for the American consumer, the end result is a leveling of working conditions across the planet on a capitalistic scale, which values cheap labor over ethics. Once protected workers in America are now having their jobs either eliminated or their rights slowly exploited to be competitive with the underpaid, overworked forces of China and other developing countries.
Simultaneously, said Lichtenstein, the new global market has also fostered new types of labor in places like the Inland Empire outside of Los Angeles, which is home to many of the nation's shipping-related warehouses. Due to the containers' transportational ease – which involves, at least for the Port of Los Angeles, 6,000 semi-trucks idling all day long awaiting the next delivery – shipments no longer need to be housed at the docks. "From a labor point of view," said Lichtenstein, "in some ways this is good." It's young blue collar men working the warehouses, he explained, thereby "recreating the industrial proletariat of the old-fashioned sort."
Lichtenstein, a labor expert, is also keeping track of the potential battles down the road in this new global supply chain. Currently, West Coast longshoremen are the only laborers who have managed to stay organized in the entire chain, and they still make good money because of it. But consequently, "they're getting hammered," said Lichtenstein.
Meanwhile, most of the truckers are independent businesses, what Lichtenstein calls "gypsy" or "cockroach" capitalists who are driving old, unsafe vehicles, pumping countless amounts of smog into the air by sitting idle at the docks, and exploiting and overworking themselves at the same time. The ports may begin to issue regulations, thinks Lichtenstein, that would force the truckers to consolidate into a few bigger companies, which could be a "progressive" move – they'd be able to unionize, get standard wages, health care, and other protections. However, the shippers are adamantly opposed to such a proposition.
Economic realities aside, the most visible problem are the abundance of the boxes. Hebdige called them "the material residue of our trade deficit," adding that, "We are being gradually covered by China in a carpet of containers." One of the practical hopes is that the conference will help determine what to do with them once they've crossed the Pacific.
In that regard, UCSB is off to an impressive head-start. A couple years ago, art professor Kim Yasuda's students took three boxes donated by J Staal, a container rental and sales company based in Santa Barbara's Funk Zone, and designed them into a livable space using all recycled materials. So are they safe? Entirely, according to Yasuda, who said that they're earthquake-resistant, weatherproof, and built to withstand a 22-day crossing of the Pacific Ocean.
(Don't think that it stops at homes and art studios though, for there are other less desirable uses of the box. These include housing detainees in Afghanistan and smuggling illegal immigrants, often with disastrous results, such as the group that suffocated a couple years ago in a parking lot. "It's not all utopian," said Hebdige.)
UCSB's box-derived studio has sat on the main campus since, but may soon be moved to west campus as a replacement for some old art buildings that were recently condemned due to asbestos and mold. It would be the start of a container studio village, hopes Yasuda, who explained that replacing the buildings the traditional way – through a capital fundraising campaign and traditional bureaucratic university machinations – could take decades. Instead, with the containers, there could be usable studio space immediately. As such, that is becoming another segment of the conference, with students challenged to develop designs for more studio spaces. The existing studio and the creations to come are the perfect examples of what many envision for the otherwise stagnant box.
And the future is really where the artist comes in, according to Yasuda, who also runs the forward-thinking, multidisciplinary UC Institute for Research in the Arts. "The artist asks, 'What could be done to turn this into something productive?'" explained Yasuda. "And that's what makes this conference exciting. We're not just talking about what has been, we're talking about what could be."
When it comes to being covered in a carpet of containers, that's a puzzle we all should be worried about solving.
411
To register or learn more about "The Traveling Box: Containers as the Global Icon of Our Era," which runs November 8-10 at UCSB, see ihc.ucsb.edu/containers.