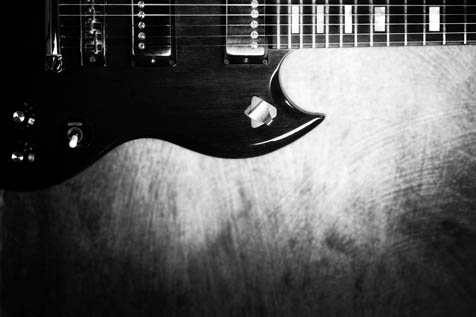 Thanks to S.B. mom Shellie Wilkinson, mini Mick Jaggers and junior Joan Jetts can amp up their afternoons at Santa Barbara's very own school of rock. But, as the school gets geared up for its upcoming winter semester, a lack of funding threatens to pull the plug on the new nonprofit.
Wilkinson said she started the Rock and Roll Academy of Santa Barbara in the fall after realizing the area's public schools were no longer able to provide music education to their students. The program provides music instruction and supervision between the hours of 2:30 and 6 p.m., Monday through Friday, culminating in quarterly concerts. Furthermore, proceeds from the shows' ticket sales go to charities chosen by the students.
But after a successful fall semester, Wilkinson said the academy is facing a funding shortage. "Music funding has left Santa Barbara, as far as public schools go," Wilkinson said. "They yanked a lot of that stuff-most of it, in fact. And our kids aren't being supervised. They're on the street."
Wilkinson, who has three children of her own, said she has applied for financial help from organizations that provide grants to local nonprofit groups so she can continue to accept children whose parents cannot afford the $500 per month admission fee. She said she is also looking for financial help because the building at 1722 State Street, where the Academy is currently located, will be replaced with a condo complex sometime in mid 2008.
Wilkinson said she hopes the upcoming winter semester will attract new attendees for the academy, which harbors a unique philosophy when it comes to teaching music to children. "We don't teach theory, we don't teach scales. We show them where to put their fingers and they play a song," Wilkinson said. "Once they master it, they start asking questions : and then that opens up a whole box of teaching them mathematics and theory and reading."
In the meantime, the academy held a fundraiser on Saturday, December 8, and plans to continue trying to recruit new rockers to fill the remaining 25 spots in its upcoming session. For more information, visit rockandrollacademyofsb.com or call 845-5850.