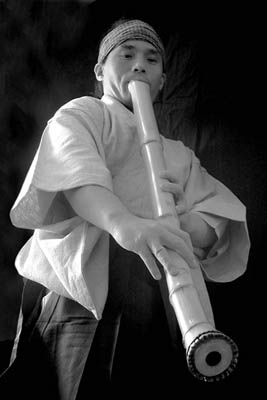 OLD HOME WEEK: Reading Joe Cantrell's fond and funny reminiscence of Frank's Rice Bowl in The Independent recently stirred up some savory memories of days gone by in this old burg. And judging from the misty-eyed rejoinders in the Letters to the Editor section, apparently, there still are some Santa Barbara-loving old-timers around after all. Apparently, the finest city in America hasn't been entirely invaded by the insanely rich, by displaced Angelenos, and by developers eager to infect our charming streets with humungous grotesqueries like the Chapala Street monstrosity.
Oh, where were we? Ah yes, Frank's Rice Bowl and the funky charm of lower State in days of yore : Frank's was a loveably surreal place. Indeed, this columnist has a lasting memory of Frank asleep in a chair by the kitchen, while the food took its sweet and sour time on the delivery front. Vivid orange walls completed the picture, suitable for a David Lynch film, and also suitable for our hometown.
In fact, the lower State landscape was rich with memorable spots-both eateries, and music joints. Walter's Cafe, in the Filipino Building, served up wonderful greasy-spoon delicacies, and Queenie's was a soulful coffee shop often populated by young musicians and music lovers in need of post-revelry sustenance. George's was a tiny sliver of a jazz nightclub in the 500 block of State run by a percussionist; its bathroom was in the back, accessible only by crawling over the "stage."
Of course, Baudelaire's was Santa Barbara's proudest bohemian club/hangout/rock-jazz-Latin-punk-poetry-reggae-anti-Top 40 locale (and the spot where this musician settled on the lifelong, impecunious pursuit of making music-thanks a lot, Baudelaire's!). Across the street, the similarly legendary Joseppi's (where Indochine is presently) was another irreplaceable cultural hang zone, sorely missed.
End of shamelessly sentimental local history lesson-for now.
SHOW OF THE YEAR? It may seem rash to say so now, but 12 days into the 2008 and we may have experienced the greatest concert of the year. That was the night Bill Frisell came to town, playing a staggeringly fine concert with drummer Joey Baron, at the Lobero. Frisell has been suffering under the label of humble guitar hero for more than 20 years now, but the moniker fits more than ever. He brings subtlety and humor, and a desire to mix emotion and experimentalism like no other guitarist around. With Baron, the two smiley geniuses hit the musical range and never looked back, moving between post-acid rock moments to Americana and jazz standards, and into at least one burning bebop workout that reminded us of these guys' fundamental jazz chops. Some of us are still basking in the glow. It would have been great to proceed to Frank's Rice Bowl, post-show. Oops, wrong epoch.
TO-DOINGS: It's fair to say that Santa Barbara gets little in the way of Japanese bamboo flute performances. That lack will be addressed on Friday at UCSB's MultiCultural Center with the arrival of Alcvin Takegawa Ramos, a Japanese musician who presently lives in the rainforests of B.C., Canada. Ramos has played with an impressive list of musicians, including John McLaughlin, Bill Laswell, and the fab Tuvan group Hun-Huur-Tu.
For this year's Santa Barbara Blues Society's "member appreciation" show Saturday at Warren Hall, the highly recommended and disarmingly big-sounding duo of Nathan James and Ben Hernandez make their local debut-as leaders. They have, in fact, been through town as sidemen with James Harman and others, but as heard on their rich and rootsy new CD, Hollerin'!, they make a signature sound worth knowing on their own.
The marvelous Brazilian-born Santa Barbaran Teka makes an appearance at SOhO on Sunday, in a group featuring flutist Norma LaTuchie, who spent some formative years in Santa Barbara, lived in NYC for many years (and played with Romero Lubamba, Bill Frisell, and others) and has relocated back to our dangerously seductive town.