Business
Supes Arrange Naples Transfer of Development Rights
TDR TBA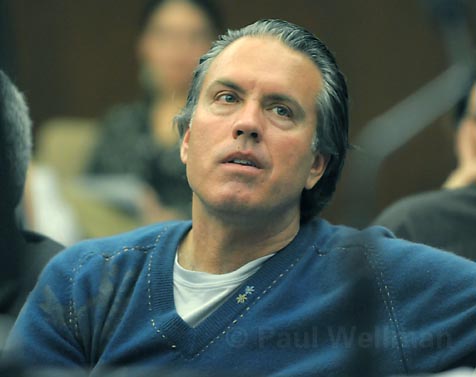 The more things change, the more they stay the same-especially in the battle over Naples, that ever-controversial slice of coastal California heaven that sits at the southern gateway of the Gaviota Coast. Looking to resolve a debate sparked more than two decades ago by a now infamous bit of Naples-specific coastal land use policy, the county supervisors voted this week in favor of creating a Transfer of Developments Rights (TDR) ordinance as well as taking a stand on the issue of whether a TDR is "feasible" for the 806-acre Naples property.
With 4th District Supervisor Joni Gray abstaining, the supervisors ultimately voted 4-0 in support of slightly contradictory staff recommendations that "a partial transfer of development rights at Naples is possible," that Naples's current agricultural zoning be "re-evaluated" as a means of facilitating development, and that an actual TDR ordinance be crafted by staff in coming months in the hope that it may someday decrease the quantity of houses that are built at Naples.
Since 2006, the county has been exploring the meaning of a TDR program, a complex dance of money, building rights, and urban density that transfers some of the rights to develop a rural area like Naples to a more urban place like downtown Santa Barbara. As a result of the 1982 coastal land use Policy 2-13, before Naples can be rezoned, the county must first determine whether such a TDR is infeasible.
A study, undertaken by Ventura County-based land use consulting firm Solimar, has been looking specifically at how development could be transferred from Naples to a more urban locale. Presented to the supervisors on Tuesday, the study concludes that while a complete extinguishing of development at Naples would be infeasible, a certain degree of transfer would be more than possible.
Specifically, according to Solimar's numbers, a TDR bank with $20 million in capital would be able to reduce Orange County developer Matt Osgood's current preferred Naples development plan from 72 large-scale luxury homes to 35. This fact alone prompted 2nd District County Supervisor Janet Wolf to observe, "The whole notion of a TDR is a no-brainer to me. It gets us to where we want to be and it works with the landowner."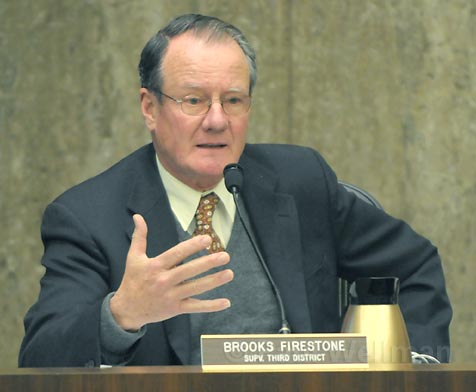 Despite Solimar's research, which was funded by Osgood, 3rd District Supervisor Brooks Firestone passionately challenged the TDR's feasibility. Referring to the lengthy working group process, Firestone said, "Not once could we convince any community in the county to increase their density for a sake of a TDR : There was no real evidence this could be done."
Ironically, letters from both Santa Barbara Mayor Marty Blum and Goleta Mayor Michael Bennett were presented to the Board of Supervisors this week saying that their respective cities were more than interested in making TDR a reality. Echoing Firestone's feelings, Gray added, "I don't think this is feasible. : I do not believe that, in the South County, there is a receiver site." Despite his posturing, Firestone eventually voted in favor of an action that admits some degree of TDR at Naples is possible.
Osgood's camp-represented at Tuesday's hearing by attorney Stan Lampwert-continued to pay lip service to support of a TDR program as long as it remains voluntary and doesn't stymie progress toward the approval of Osgood's development plan. "We want to see a TDR work" explained Lampwert, "but we are not going to give up the ability to develop on the idea that maybe someday there is going to be some money out there for us."
To that end, county staff is now charged with fleshing out a TDR program that has the potential to work both for Naples and future development projects. While the latter is certainly good news for developers and environmentalists alike, it remains to be seen what exactly this will mean for Naples-an uncertainty that has now existed for 26 years.