Sports
Carp High's Jason Ranger Nominated All-American
Warriors' Basketball Star Ranked Among Top High Schoolers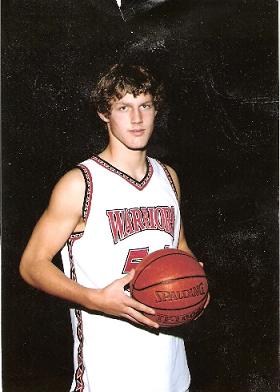 Jacob Ranger from Carpinteria High School has been nominated to play in the 2008 McDonald's All American High School Boys Basketball Team. He will be honored and presented with a certificate, Thursday, February 14 at 2:30 p.m. at the Carpinteria McDonalds located at 1115 Casitas Pass. The public is invited to attend.
Excited about the upcoming event, Ranger said, "It was a pleasure to be nominated in the nation among top recruited basketball players."
A 6'5″ guard for the Warriors, Ranger ranks among the top 1,500 nominees competing to fill one of 24 positions on the Boys Team, which will feature an East vs. West showdown on March 26, 2008 in Milwaukee, Wisconsin. Ranger was nominated by a committee of 32 prominent basketball experts, including nationally renowned coaches and top high school sports journalists. That list will be whittled down by February 15, and the final team will be announced at the end of the month.
Ranger averages 26.8 points, 11 rebounds, and four assists per game. He recently broke Carpinteria High School's record of 1,365 total goals scored, boasting 2,035 goals to date for the past four years. Ranger has also been MVP for the Warriors the past three years and for the Tri-Valley league twice. He is ranked in the top 150 high school basketball players in the nation for shooting.
Recently, Ranger signed a letter of intent with UC Davis, where he will begin this fall. He is the only student from Carpinteria High School to sign with a NCAA Division I school.
The McDonald's All American Basketball Boys Game will tip off at 9:30 p.m. EST, Wednesday, March 26, at the Bradley Center in Milwaukee, Wisconsin and will air on ESPN. A portion of the proceeds from the game will benefit Ronald McDonald House Charities (RMHC) of Eastern Wisconsin. To date, millions have been donated to RMHC Chapters from proceeds generated at the McDonald's All American Games, which since 1977 have starred such later NBA stars as Michael Jordan, Magic Johnson, Kevin Garnett, and LeBron James.