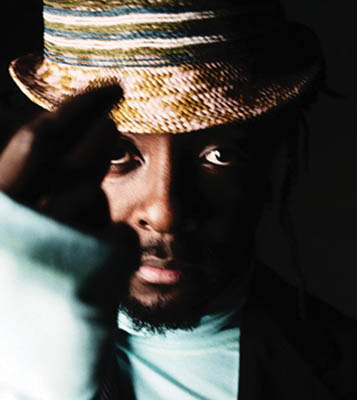 Change is in the air as voters whittle down the presidential candidates to one for each party. For Democrats, the choice is tough, with two smart, capable candidates battling it out for the party's nod. And that's just the choice that Black Eyed Peas' Will.i.am was faced with, as he wrote on dipdive.com. Then came New Hampshire, where presidential hopeful Barack Obama gave his stirring "Yes We Can" speech. "It was that speech," Will.i.am wrote ": that made me think and realize that today we have very few leaders : but that speech, it inspired me : to want to change myself to better the world and take a leap toward change."
So Will.i.am gathered together his friends and, in only 48 hours' time, turned Obama's speech into a song and video that is currently getting loads of play on YouTube. Shot in black and white, the video interplays images and a recording of Obama giving his speech, with musicians and actors singing Obama's words. "Because [his] words and ideas are powerful, I just wanted to add a melody to those words," Will.i.am explained.
Getting that musical message out there are John Legend, Tatyana Ali, actress/model Amber Valletta, Scarlett Johansson, Common, and Ojai resident and lead singer for the band Live, Ed Kowalczyk, among others. After the whirlwind creation, "Yes We Can" was put on the Internet "for the world to feel," said Will.i.am. "When you are truly inspired, magic happens : love happens : and with that combination, love, and inspiration, change happens-change for the better."
And just as Martin Luther King Jr.'s 1963 "I Have a Dream" speech was emblazoned onto America's collective consciousness, so too it seems for the future of Obama's words: "It was a creed, written in the founding documents, that declared the destiny of the nation: Yes, we can."
Visit yeswecansong.com, or dipdive.com to learn more.