News
Frimpong Gets Six Years
Judge Hill Decides on Mid-Sentence For Rapist
Eric Frimpong, the former UCSB soccer star who was convicted of rape last month, was sentenced to six years in state prison by Santa Barbara Superior Court Judge Brian Hill today. The victim's father spoke before the court today, saying that although Frimpong was well-liked, he showed no remorse for what he had done. "As soon as he's finished with his sentence, he should be deported immediately," he said.
"I will never be the woman I was before I was raped," said the 19-year-old victim in a statement read on her behalf in court. "Testifying against Frimpong was one of the hardest things I've ever had to do." Hill felt that although the rape was violent, he did not think it was something planned out. "This is kind of a primitive, forceful act," he said, "but it doesn't seem to me to involve planning and sophistication."
After hearing a statement by Frimpong's attorney, Robert Sanger, Hill announced that based on the severity of the act committed, the mid-sentence of six years would be meted out. In addition, Frimpong will have to pay a $730 fine, pay for the cost of all medical exams from the victims, and a $200 restitution fee. The sentencing comes after a motion for a retrial was denied by Hill.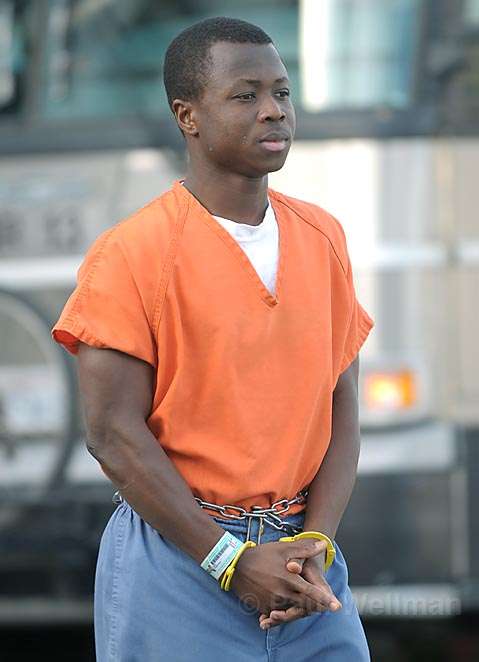 Many of Frimpong's friends and supporters were in court and visibly affected by Hill's decision. They intend to appeal the decision. "We're not giving up," said a very emotional Loni Monahan, one of Frimpong's staunchest supporters, and mother of Frimpong's college roommate. "This is a bump in the road. We knew from day one that Hill wouldn't let him off because he's a former DA. He ran this trial for the DA and there wasn't a chance that [Eric would] have a fair trial."
"I just think the whole thing was really sketchy and unfair," said Justin Ratowski, a personal friend of Frimpong. "It's supposed to be beyond a reasonable doubt, and I don't think that's the case. I know Eric personally, and I know that he has good moral character."