Anyone who has ever driven along the California coast immediately north of Santa Barbara is familiar with the natural sanctuary that exists there. This rural parcel has, for the most part, been spared the harsh hand of development that seems to have struck the rest of Southern California, but with a very real threat of development looming over the Naples property, that could soon change.
In 2000, a collective of environmental and community organizations banded together with one purpose: to help protect the rural nature of Naples. (The group eventually formed the Naples Coalition.) With the immediate threat stemming from an antiquated subdivision map of the Naples property, underscored by both exhaustive discussions and protracted legal battles, there are only two things that are certain about Naples: First, no Naples soil has yet been disturbed, and second, whatever happens there will no doubt profoundly impact the rest of the Gaviota Coast.
Just like the cause it serves, the annual Cash for the Coast concert-which is designed to educate about and raise money for the Naples Coalition-is slowly seeding itself in the wider community consciousness. In 2006, the first Cash for the Coast benefit concert, featuring rising star Brett Dennen, was staged at the Unitarian Society, while ALO's Zac Gill led the charge at SOhO for last year's installment. While both of those undertakings successfully fulfilled their charter, they also laid a firm foundation for expanding the event this year.
When Cash for the Coast hits the stage of the Lobero Theatre this year on Friday, March 21, it will feature a collective of musicians that span the generational spectrum. From emerging talents such as Jonathan McEuen and MoJoW & the Vibration Army to established artists like Rain Perry, Kenny Loggins, Glen Phillips, and Karla Bonoff, version 3.0 features both a who's who of local talent and a cross-section of musical styles. This was something of the utmost importance to concert producer Patricia Clarke.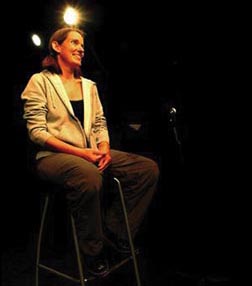 "I think that people are now realizing that [the plan to develop Naples] is really happening, and this concert is a reflection of that," explained Clarke. "There is a serious threat and it's urgent. So, as soon as we talk to people, they have been only too happy to jump in and assist. Music is such a universal language and that is an important consideration in this concert. This isn't an issue that is specific to any one age group. The threat to Naples affects everybody and it was important to have the concert reflect that."
Something else that was lingering in the minds of Clarke and her Cash colleagues was how to effectively introduce the Naples dilemma to participating artists. Musicians have long been called upon to assist in community-based causes. And while they may very well hold a considerable empathy for the issues they support, there is nothing quite as touching as an artist who truly practices what he preaches. With that in mind, the Coalition made a point of getting as many of the concert performers out on the coast as possible.
"The reason I wanted to get the musicians out there was because I wanted them to really feel what they are singing about," Clarke added. "To actually stand there on that soil and look at the ocean gave the artists a really strong feel for the land that we are talking about. So instead of being just another vague environmental issue, Naples has become a part of them, and a personal one."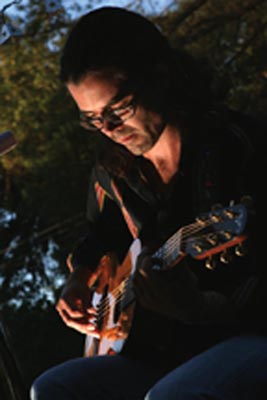 The ensemble toured along the county's back roads to vistas where they could gaze upon the proposed Naples subdivision and see not only the land in question, but also the space in the larger context of its surrounding environment. They also navigated the twisting pavement that snakes through Refugio Canyon before climbing the rise of the Santa Ynez Mountains where they could look out over the majesty of the Gaviota Coast in its entirety-a view that struck a chord with Rain Perry.
"They took us up on the mountain to where we could see the whole coast," beamed Perry. "In going into the foothills we could really appreciate the uniqueness of the environment and what is being fought for. Naples is part of a natural corridor that stretches all the way back to Santa Ynez. We also got a sense of all of the interests that are involved; the landowners and all that. It's all part of a bigger picture, and from up on top of the mountain you could really see that."
A winner of 2000's John Lennon Songwriting Contest for her song, "Yosemite," the Ojai-based musician has been known to wholeheartedly involve herself in environmental causes. After Tom Russell and Nanci Griffith recorded Perry's song, "Yosemite," Russell was even quoted as saying, "It slapped my heart around like a good song should."
"Rather than feeling that I was being part of a benefit to support some sort of amorphous facet of the environment-which I would always be willing to do-this gave me a really specific understanding of this particular issue. I think what the Naples Coalition is doing is really intriguing. They are not just trying to block development. [They] are negotiating a development strategy with the landowners, which I think is a very respectful approach and a good template for the future."
Considering that the Naples Coalition is a community-based collective, it seems only natural that the evening features the cream of our local talent crop. And while Loggins and Phillips are certainly no strangers to the Santa Barbara stages, one of their more esteemed Cash for the Coast contributors hasn't actually played live in Santa Barbara for quite some time. In fact, it was back in 2004 that Karla Bonoff last performed here.
Bonoff first found fame singing back-up vocals for Linda Ronstadt, but she quickly set off to create her own footprint on the musical community. Not only has she released four chart-topping albums of her own (one of which spawned the acclaimed single "Personally"), but she's written tunes for Bonnie Raitt, Wynonna Judd, and even Ronstadt herself-a connection that Bonoff also shares with her longtime musical cohort and soon-to-be onstage accompanist Kenny Edwards.
Bonoff first met Edwards 40 years ago at age 16. The duo has been reunited multiple times since, through Ronstadt: in the mid '70s when Edwards produced Bonoff's debut album, then again in the early '90s when they reformed their original band, Bryndle.
Currently residing in Santa Barbara, the duo is constantly asked to lend their collective musical might to various local causes. But the issue of Naples is one that is particularly dear to Bonoff. And though she was unable to make the coastal tour that has led to Friday's show, she is quick to explain her own unique perspective about the Naples debate.
"I have flown over it many times," laughed Bonoff. "When you are flying out of Santa Barbara you fly right over Naples and you get to see just how pristine it really is. I get asked to do all sorts of stuff, but when it is something that I really care about personally, I am only too pleased to be added to the list. To think of that being developed is horrendous. It is really amazing to think of just how undeveloped that whole area is. It's the last natural coastal enclave in all of southern California. We can't let them ruin that."
4•1•1
The third annual Cash for the Coast benefit concert takes place this Friday, March 21, at the Lobero Theatre at 7 p.m. Call 963-0761 or visit lobero.com for ticket info.