News
Watchdog Sues Goleta Water District
Gaviota Coast Conservancy Demands Environmental Review for Annexation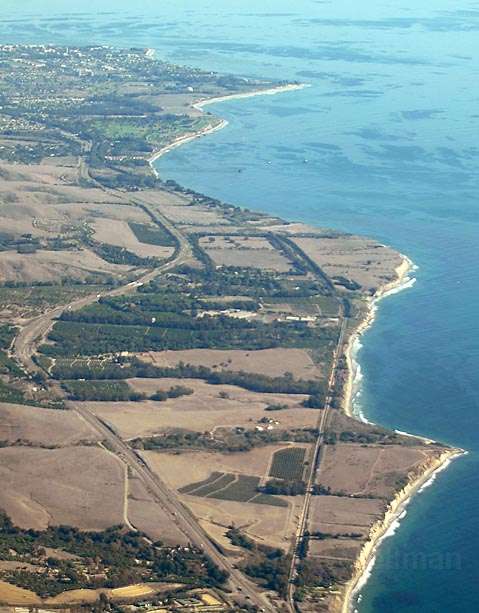 Taking issue with its plans to annex two Gaviota coast agricultural properties for residential water service, the Gaviota Coast Conservancy (GCC)-an environmental watchdog group that keeps an eye on development issues west of Goleta-filed a lawsuit on Monday, March 17 in Santa Barbara Superior Court against the Goleta Water District. Makar Properties, LLC, the Orange County developer that owns the parcels, has a permit application pending with the county to build two luxury homes on the parcels, which are located less than a mile west of the Bacara Spa & Resort.
Mike Lunsford, president of the GCC's Board of Directors, said that their objection to the water district's decision comes from its failure to perform an environmental impact report (EIR) for the project in accordance with the guidelines set by the California Environmental Quality Act (CEQA). An EIR was performed in 1993, but for a golf course that was proposed to be built there. "The analysis in an EIR needs to fit the project description," he said. "If you're going to build a house, how does it affect the viewshed? They didn't have houses planned for the golf course. Each project has unique impacts."
Development along the Gaviota coast has been a contentious issue in recent years. Currently, the Goleta General Plan identifies Cathedral Oaks Road as Goleta's westernmost urban boundary, so the GCC contends that the implications of this decision could be far reaching. Many environmentalists and slow growth advocates see the eastern end of the Gaviota coast-which runs from the western boundary of the City of Goleta to Point Conception-as the key to the rest of it. "My guess is that [transgressions of CEQA] happen all the time," said Lunsford, "but on the Gaviota coast, people are a little more sensitive [to development]. What we're asking is that they go back and do a CEQA analysis. They can't ignore state law."
Lunsford also said that the GCC's action was prompted by the Monday deadline for CEQA-based challenges to be made. "The Conservancy felt it had to step up and stop the premature decision to provide urban water service to these parcels on the Gaviota coast," he said. "The decision to extend urban water services to undeveloped Gaviota coast lands for bluff-top mansions on agricultural lands has significant consequences for the future of the Gaviota Coast."
The Water District's counsel, Chip Wullbrandt, was unavailable for comment.