Columns
Spring Fling
Sun and Class Both Break for UCSB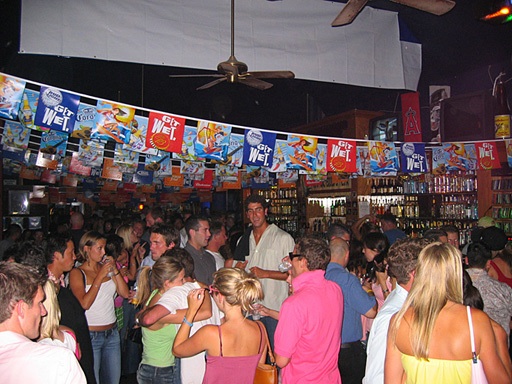 Finally, finals are over, the sun is shining for more than a few hours a day and the streets of Isla Vista are bustling with bikini-clad beachgoers. March Madness is in full swing, the gym is packed with people looking to reclaim last summer's physique and sandals are once again appropriate attire.
Spring is not just in the air. It's on the patio, swigging pitchers at Sam's To Go. It's in the parks, making the birds sing louder, the grass gleam greener and even the littler look just a little bit more upbeat. It's on the beach, tossing a Frisbee to the beat of a blasting boom-box. It's in my closet, tempting me towards the tank-tops, tearing me away from any clothing that covers the soon-to-be-a-tan sunburn I've been sporting like a badge of honor all week. Spring is here. And for Isla Vista, that is very, very good news. There are a lot of good things about spring in Isla Vista. The weather is fantastic, the mood is bright and the promise of long, languid, summer afternoons is right around the corner. But those are just the obvious reasons why spring is my favorite season here at UCSB. Springtime means more time to enjoy the day – with Daylight Savings Time providing a full extra hour of daylight each afternoon. I.V. provides plenty of ways to pass those sunny, spring quarter afternoons, including a few local traditions that can make even the sunniest spring day shine brighter.
To start with, spring quarter is the official season of Fifty Club at the Study Hall. Sure, it's a blatant ploy to get cash-strapped college students to pony up for pitchers in the name of local legend. But, it's a tradition nonetheless. Running from late March through early June, Fifty Club is based on the concept of consuming fifty drinks in the approximately seventy days of spring quarter. Get a card from your favorite Hall bartender, receive a stamp for every day you have at least one drink there and receive a plethora of prizes if you manage to get fifty stamps before the June deadline. You also get an invite to the Hall's annual open bar party at the end of the official Fifty Club period – sure, one night of an open bar may not balance out the cost of ponying up to the bar fifty times during ten consecutive weeks, not to mention the unspecified damages done to your liver, but you do get to be a part of I.V. history, and that's pretty priceless.
Looking for a less expensive way to ring in spring in I.V.? Well, the season offers a full spectrum of celebrations that let you soak up some sun, and respectable amounts of the requisite barley and hops, without committing quite as much of your time and money as the Fifty Club requires. Of course, as long as we're talking I.V. traditions, the annual All Sorority Volleyball Tournament – hosted by our very own chapter of Alpha Tau Omega – is just around the corner. Slated to fall on April 12, the tournament attracts teams of scantily-clad sorority girls from all over California, who come to volley, serve and show off their ball-handling skills, all in the name of a very good cause. According to the ATO website, this year's tourney will benefit the Kidney Cancer Association, and will be held from 11 a.m. to 5 p.m., with busses running all day from Greek Park to the tournament's new location on East Beach.
Spring is also the season for partying in I.V.'s parks, and no party is bigger or better than the annual Earth Day Festival in Anisq' Oyo' Park. According to an ad posted on Craigslist a few weeks ago looking for bands to play at this day-long ode to all things outdoors, this year's installment of the fest will fall on April 19. As usual, dancing, drinking, body painting and plenty of environmentally-friendly fun is sure to ensue. And, stay tuned for updates on the Associated Students Program Board's annual Extravaganza – an outdoor concert held in Harder Stadium that has featured such awesome acts as Damian Marley, Ben Kweller, Mickey Avalon, Talib Kweli and Donavon Frankenreiter in the past, just to name a few. Usually held in late May, Extravaganza is an incredible expression of all the things that make springtime in I.V. so great.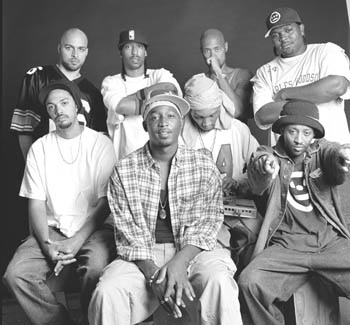 For indoor entertainment, you can always check out the annual Isla Vista Jugglers Festival, hosted by the Santa Barbara Jugglers Assocation and Juggling at UCSB. Held at Robertson Gym from May 2 through 4, the festival features booths, competitions and plenty of people showing off their ball-handling skills – apparently, somewhat of a theme in I.V.'s springtime celebrations.
Program Board is bringing hip-hop heavyweights Hieroglyphics to campus before March is over, and Arts & Lectures has everyone from John Cleese and Willie Brown to Salman Rushdie and Arlo Guthrie coming to Campbell Hall this spring. Which means that there will be plenty of ways to enjoy those spring evenings without worrying about swimsuits and SPF.
No matter how you plan to pass the sweet, spring days away, one thing is clear – springtime is in full bloom here in Isla Vista, and that means there's no better time to stop, smell some roses, drink a few beers and enjoy all that is amazing about our little town. See you in Study Hall this spring quarter.