News
GRID
True-to-Life Racing Action, With a Few Extraordinary Perks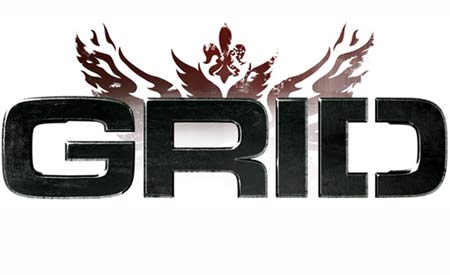 Platform(s): PC, Playstation 3, Xbox 360
Release date: June 3, 2008
Published by: CodeMasters
Developed by: CodeMasters
ESRB: E (for everyone)
Get your motors runnin', head out on the highway. Looking for adventure and whatever comes your way? CodeMasters' GRID does just that. Excitement, adrenaline, sheer fun and great online play define what I can consider the best racing game to date. Although I may be a bit biased in this review because of my love of racing games, GRID excels in a nearly-forgotten genre of video gaming. Popular in all-across Europe and much of south Asia, racing games have always been a solid staple in the video game market, but not so in the U.S., other than crappy NASCAR games. Fortunately, CodeMasters have taken the Race Driver series in a new and bold direction, much to the satisfaction of those in need for an armchair adrenaline fix.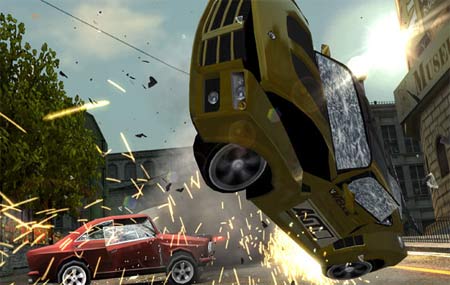 GRID is all about fun. The game is not a true simulator-type game (such as Gran Turismo), but instead mixes simulation, career-building and over-the-top game modes, to create a lively racing experience. The player can buy, modify and do just about whatever to the 45 cars available during the course of the game. There are also several game modes that are not present in most racing titles. Game modes such as Japanese drift racing, european LeMans racing, good 'ol American muscle car racing, and my personal favorite, demolition derby.
Nowadays many games seem to get better and better with awesome, jaw-dropping graphics and sound, but may lack in many other areas. Not so with GRID. The gameplay, mixed with ultra-realistic and highly-polished graphics, create not only fun but also the unique situation of players asking themselves, "Did I just see that?" Elements such as shattering windshield glass, which making it difficult to see the other cars and the track while racing, to smashing into a barrier and high-speed and watching the tires fly off of the wheels add a lot to this title.
There are also several camera modes which ad to the depth of realism. My favorite is the cockpit view. Everything a real driver sees and feels is available to the player. From speed gages to the drivers arms and hands shifting and steering, even being able to see the foot press down on the accelerator and brake pedals, again allows the feeling that the player is actually in the cockpit of the car in question.
CodeMasters has also added a feature that this reviewer hasn't previously seen in a racing game: the ability to rewind the game if you have a car-disabling crash. For instance, the player makes a fatal error in judging a corner or obstacle and smashes headlong into a barrier of tires or another car. The player can then (if they wish to) pause the game, hit a button that virtually rewinds that last ten seconds of the race, hit another button and just like that, re-play the ten second scenario all over again. This feature gives the player a chance to navigate the turn or obstacle a different way, but this feature is only available for a limited number of times, depending on the difficulty setting.
I've personally been waiting for four years for a decent racing game to be released. While last year's CodeMasters racer DIRT was just so-so, the developer has made up for DIRT's shortcomings with GRID. One of the most engaging gaming experiences I've had in a while, and with an excellent online multiplayer mode, GRID will have the top place in the racing genre for quite some time.
I almost feel like building my own race car:
My say: