Arts & Entertainment
Santa Barbara Independence Day Celebrations To Be Held at West Beach
Free Fireworks Show Scheduled for 9:30 p.m.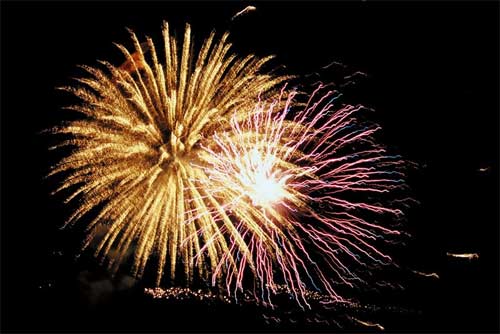 For those interesting in celebrating Independence Day with the City of Santa Barbara, celebrations will be held at West Beach. from 11 a.m to 9:30 p.m., culminating with the a firework show scheduled to begin at 9:30 p.m. Designed by the Rialto, California-based Pyro Spectaculars, the free-to-see display is expected to last about 23 minutes and will consist of 1,500 shells.
K-LITE 101.7 FM has been designated Santa Barbara's official 4th of July radio station, and will be providing the music that goes along with the fireworks. The Rincon Broadcasting station encourages people to bring personal radios and tune in!
In addition to fireworks and music, vendors will be selling food and beverages along Cabrillo Boulevard. Live entertainment will include Becca Solodon at 7 p.m., Ike Jenkins and the Monday Madness Jazz Band at 7:30 p.m., and Lisa LaVie at 8:30pm.
Although this is a celebration, certain regulations apply such as no alcohol, no fireworks, no glass, no pit digging, no open fires, no dogs on the beach, and no parking near the railroad tracks.
For MTD bus and shuttle services, street closures, July 4th parade and symphony information, call (805) 564-5418 or go to the City of Santa Barbara website.