Arts & Entertainment
Lee Rosenberg's Vineyard Valley Theatre Company Gets Amorous with The Voices of Romance
Playing by Heart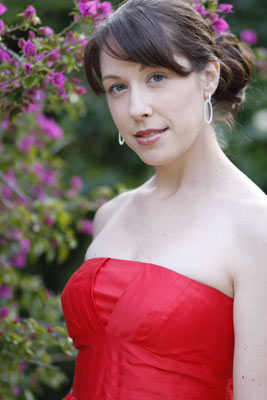 Something about the Santa Ynez Valley gets people like Lee Rosenberg thinking big. It could be the unparalleled views and endlessly clear skies, or it could be the world-class wines, but however it happens, the result will be something that Santa Barbara music lovers-and lovers, more generally-won't want to miss. On July 18, as part of an ongoing funding campaign on behalf of People Helping People and in collaboration with Opera Santa Barbara, Rosenberg and director Robert Egan will present The Voices of Romance, an evening of opera duets and Broadway show tunes. The venue, Oak Savanna Vineyards on Foxen Canyon Road, is one of the most elegant properties in Santa Ynez, and the evening, which represents Rosenberg's vision of the ultimate night out in the Vineyard Valley, will include not only beautiful music by world-class artists such as soprano Micaela Oeste but also arresting scenic design and lighting effects, all in the service of telling a love story.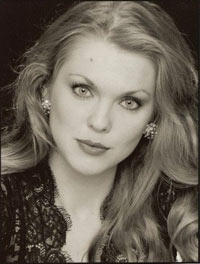 Guests at The Voices of Romance (which boasts a design scheme inspired by art deco master Erte), will receive champagne and roses from costumed servers as they enter. At the center of Oak Savanna's lake a 10-foot swan will provide the centerpiece, and when the lovers first make their appearance, it will be by boat. The full musical cast includes Oeste, tenor Jordan Bluth, soprano Jamie Chamberlin, mezzo soprano Danielle Marcelle Bond, and David Potter on piano. The program will open with the Flower Duet from Leo Delibes's Lakme and will include selections from La Traviata, Kismet, The King and I, L'Elisir D'Amore, and Oklahoma!
Following last year's successful production of Troubled Love, which took place at the Solvang Festival Theatre and included such stars as Allison Janney and Noah Wyle, The Voices of Romance presentation is the second major production from Rosenberg's Vineyard Valley Theatre Company. Rosenberg, who has considerable experience as a literary agent and producer in Hollywood, has a vision for the Santa Ynez Valley that goes further even than this ambitious project to embrace the cultivation of a potential new theater destination in the North County. Speaking recently at lunch in Santa Barbara, Rosenberg outlined the factors that he feels indicate that the time is right. "Like Williamstown [a longtime theater destination in western Massachusetts], we are in striking distance of an enormous talent pool, yet removed enough to give people the sense of romance associated with getting away from it all." The romance theme is a constant with Rosenberg, who has fallen in love with the landscape of the Santa Ynez Valley ever since moving there from Los Angeles in the early 2000s.
Director Egan brings comparably stellar credentials to the mix, having directed over 50 plays at L.A.'s renowned Mark Taper Forum, including a remarkable production of Tony Kushner's monumental Angels in America. Together, the team plans to test the waters with Romance and potentially continue with even more voices in 2009.
4•1•1
The Vineyard Valley Theatre Company presents The Voices of Romance on Friday, July 18, at the Oak Savanna Vineyards. Seating is limited. For tickets and information, call 646-6090.