Books
Summer Book Lovin'
Top Picks from the City's Professional Bibliophiles
For recommendations on what to read this summer, where better to go than straight to the source: to the men and women who staff our bookstores? Here's what the employees and owners of bookshops across the city are reading this summer, and why.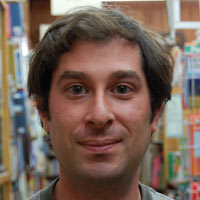 David Follman, Employee, Chaucer's Books
"You can do it on the beach, you can get sand on it, you can get it wet, and it's still a book," said Follman. "You can't do this with your computer or your cell phone. You just get to sit and be quiet and have a whole show go on in your imagination. If you can't afford a vacation, you can afford a book." Follman recommends: The Brief Wondrous Life of Oscar Wao by Junot D-az, Good Omens by Terry Pratchett and Neil Gaiman, and The Whistling Season by Ivan Doig.
Leon Zimlich, Manager, Chaucer's Books
Zimlich enjoys reading science fiction novels and recommends sci-fi for the summer, especially The Spies of Warsaw by Alan Furst, and the Priscilla Hutchins novels by Jack McDevitt. He also mentioned that Elizabeth Gilbert's Eat Pray Love has been flying off the shelves. Indeed, it is number one on the New York Times Paperback Nonfiction List.
Jerry Jacobs, Owner, Lost Horizon
Jacobs recommends authors such as Joseph Conrad, Graham Greene, and Aldous Huxley for this summer. He says that since many old books are being made into movies, it's good to know the background and understand what the author originally intended. "Now's a good time to go back," he said. He is currently reading Flashman and the Dragon by George MacDonald Fraser; he enjoys its tongue-in-cheek humor. He also recommends Jane Austen, a favorite of his wife and daughters. His number one recommendation, however, is Richard Brautigan's In Watermelon Sugar.
Karen Thrasher, Owner, Thrasher Books
"Use it or lose it" is Karen's advice to keep your mind running and reading this summer. Currently, Karen is reading The Fabric of the Cosmos: Space, Time, and the Texture of Reality by Brian Greene, Skeletons of the Zahara: A True Story of Survival by Dean King, and Arfive by A.B. Guthrie Jr. For this summer, she simply recommends "good literature." It seems as if Karen herself never stops reading; she has been reading an average of three books per week for approximately 60 years, and will have read about 20 more books by the end of summer!
Eric Kelley, Owner, The Book Den
"You don't have to go out and get the latest crime novels," advised Kelley. For the perfect summertime book, he suggests rediscovering old favorites or even picking up a simple classic. For some adventure, he recommends Jack London. He also wants readers to know that there is such a thing as "not boring, really fun nonfiction." Recently, he's been enjoying nonfiction that's about a certain subject rather than a time period, including Waiting for the Weekend by Witold Rybczynski, which examines to the phenomenon of the weekend.
Darren Campbell, Assistant Manager, Paradise Found
Campbell's "must read" summer list includes Shamans of the World, edited by Bradford Keeney and Nancy Connor, God Is Not Dead: What Quantum Physics Tells Us About Our Origins and How We Should Live by Amit Goswami, and To Bless the Space Between Us by John O'Donohue. All three books are nonfiction. In August, Goswami, will be coming to Paradise Found to speak about his work.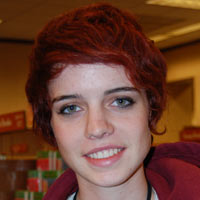 Hayden Boyd, Employee, Barnes and Noble
Although she recognizes that the typical summer books are "cheesy romance novels and easy reads," Boyd is staying away from all that. This summer, she is reading Sailor Song by Ken Kesey (author of One Flew Over the Cuckoo's Nest), stories by Richard Brautigan, and a collection of poems by Anne Sexton. She recommends books that "you can read on the airplane" for the summer.