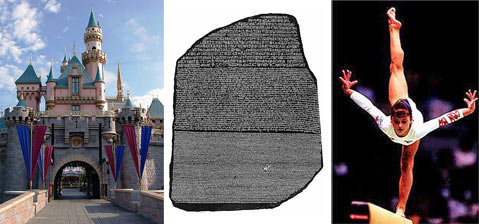 July 17, 1955
Disneyland, Walt Disney's $17 million fantasy theme park, opens in Anaheim, California.
July 19, 1799
The Rosetta Stone is discovered, inscribed in ancient Greek, Egyptian hieroglyphics, and Egyptian demotic, thus unlocking the hieroglyphic language.
July 23, 1996
The "Mag 7" U.S. Women's Gymnastic Team takes home its first ever gold medal from the Olympics in Atlanta, Georgia.