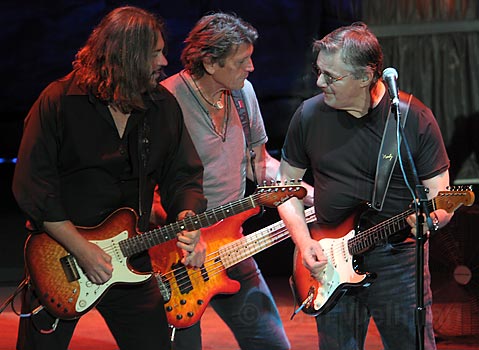 It's hard to think of two better '70s soul mates than Steve Miller and Joe Cocker. They both are veterans of the 1960s, with experience in the roots music of that era, and they both found second helpings of success in the 1970s (Cocker with love songs like "Up Where We Belong," and Miller with an entire catalogue of smash pop hits). No surprise, then, that the children of the '70s showed up in full force to revel in the alignment of these stars on a monster national tour. As is so often the case, Santa Barbara fans were treated to an intimate look at a show that more typically gets booked into a venue three times the size of the Bowl.
To start things out, Cocker opened with a set in which every song seemed to define an era. "The Letter" was Cocker's first hit in the States, and he sang it early on Thursday night, juicing up the final choruses with his trademark gospel shouting. By the time he reached "With a Little Help from My Friends"-the song that made him a legend at the original Woodstock-the audience was primed for adventure, and the band responded with a trippy extended bridge that whirled through the happy house sound of Manchester before landing firmly back on Abbey Road. The immediacy and emotional vulnerability that Cocker's voice projects are impossible to resist, and as far as the Bowl was concerned, he could have played all night.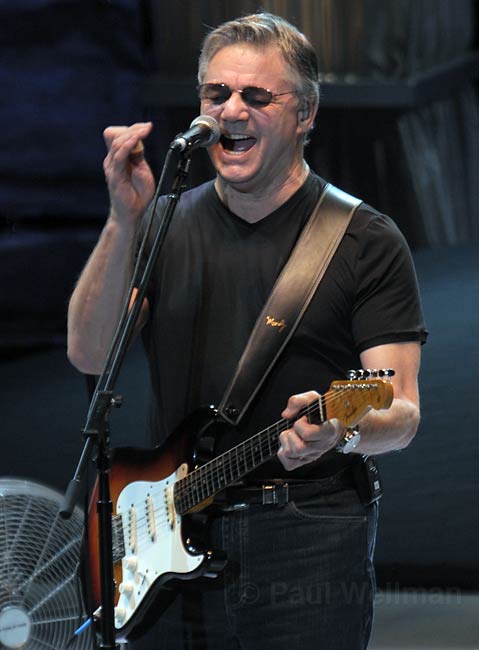 The Steve Miller Band very nearly did play all night. The cutoff at the Bowl is typically 10 p.m., but that witching hour came and went before Miller had even got down to "The Joker." Backed by a tight seven-piece band, featuring longtime "partner-in-harmony" Norton Buffalo on harmonica, Miller charged through an epic set that mixed pop with blues and R&B. And the whole time, a singer stood beside Miller, simultaneously sharing vocal duties and cutting some crazy dance steps. The singer in question was none other than Sonny Charles, a soul veteran who recorded some classic B-sides with Phil Spector as part of the Checkmates back in 1969 (namely "Black Pearl" and "Love Is All I Have to Give"). Most recently, Miller and Charles have been collaborating on a forthcoming album of soul covers. But in the meantime, Charles has positioned himself as the perfect gritty tenor complement to Miller's voice and hits-and he made a great guest appearance on a night of comfortably familiar grooves.