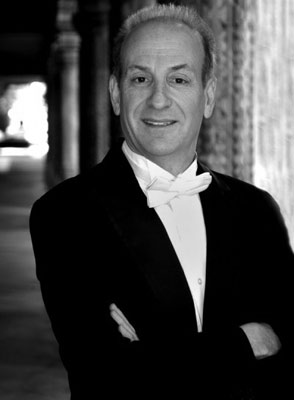 HAYDN ROCKS: When I was a third grader at Cathedral Oaks School on Turnpike-more years ago than I care to admit-my kindly teacher Mrs. Richards assigned a biographical report, with words, pictures : whatever could be white-pasted into place. Mine was a passionate ode to a musical hero of mine at the time, Franz Joseph Haydn, whose "Surprise Symphony" was running constantly on my iPod (ok, whatever the antiquarian version of an iPod was), alongside Beatles '65.
Mrs. Richards was wonderfully supportive, as was the principal, Mr. Zuzalek, although it may have seemed strange to them to find a Haydn nut among the students. Then again, mine was a generation just beginning to slip away from classical music literacy and starting to settle for the pop tarts of then who now form the "classic rock" canon-makers of music that is still keeping Baby Boomers satisfied. But the question remains-are Boomers bearers of a generational allergy to the more serious "hard" stuff? Classical music now struggles to solidify and expand its audience. Attending classical concerts in Santa Barbara-or anywhere-one often finds older listeners and younger ones, giving hope for the future. As for the Baby Boomers, Larry Rachleff, who conducted the Music Academy of the West's opening orchestral concert in June, offered up the "Sputnik defense:" When Russia beat us into space, emphasis radically shifted away from culture to science. Whatever the cause of its apparent neglect, once the serious music bug bites-especially for impressionable youths-it's a sweet hangover you don't wanna' get over.
Haydn love and lore, for instance, can be a lifelong fountain of youth, nostalgia and musical wit and adventure, as we were reminded by the Music Academy of the West's recent festival performance of his "Farewell" symphony at the First Presbyterian Church. As per the score, musicians sequentially bid farewell to the stage by symphony's end, leaving only a pair of violinists. The Haydn came on the heels of Charles Ives' Unanswered Question, music of Latvian Peteris Vasks, and of Igor Stravinsky. Not bad for a summer Saturday night hoedown.
That was just one many thrilling musical moments over the past six weeks, as the annual Music Academy of the West festival poured on the top-caliber splendors in town. Certainly, the summer's highlight was the west coast premiere of William Bolcom's opera based on the Robert Altman film A Wedding, a frothy, edgy and wonderfully American spin on the opera buffa tradition. Bolcom's opera fit neatly into a list of earlier bubbly ensemble piece Music Academy operas, including Gioacchino Rossini's Il viaggio a Reims, Benjamin Britten's Albert Herring, Nino Rota's The Italian Straw Hat, and Richard Strauss's Ariadne auf Naxos. The annual opera productions have long been substantial treats, thanks to voice department domo Marilyn Horne's presence.
There was plenty more to savor this notably juicy and venturesome season, including music of Olivier Messiaen, in his centennial year, Steve Reich's New York Counterpoint, and tasty art-cabaret by Bolcom and his wife, mezzo-soprano Joan Morris. For classical music lifers, we're luckier than we know that the Music Academy calls Santa Barbara home.
JAZZ MUSE ON HOLIDAY, HERE: Jazz is in the air, thankfully. Jazz concert fare tends to go to the beach between May and September, but the music filters into spaces like SOhO. Last week, ace guitarist Larry Carlton put in an especially musical and forward-leaning performance in a trio setting. On Monday, young, talented denizens of New York arrive, when Le Boeuf Brothers featuring Mike Ruby brings its impressive swinging mainstream-with-a-twist sound, heard on the album Migration, led by pianist Pascal Le Boeuf and featuring his saxist brother Remy.
Meanwhile, Thursday night at Muddy Waters has become the place to check the pulse more avant-garde/experimental/improvisational/not-your-father's-jazz music, thanks to the Santa Barbara New Music Night. Last Thursday's show was special and poignant, a farewell to series cofounder Rob Wallace (along with saxist Colter Frazier). A wily, flexible, and free-spirited drummer, Wallace is headed to a post-doctoral position in Guelph, Ontario (home of a wonderful left-leaning jazz festival, celebrating its 15th year Sept. 3-7).