News
Capps vs. Kokkonen
Longtime 23rd District Congressmember Faces Challenge from North
To say Republican Matt Kokkonen is a long shot in his quest to unseat Lois Capps as the representative of California's 23rd U.S. Congressional District might be understating it. Capps has handily defeated any opponents in the past three elections while Kokkonen has failed to get elected in both of his previous attempts at public office. Her campaign is fully funded, with a sizable headquarters on De la Vina Street and nearly $1 million in funds raised, while he has brought in closer to $30,000. And that's not even mentioning that this is 2008, with Republicans wildly unpopular as a result of gas prices, the Iraq War, and a major downturn in the economy all happening under President George W. Bush.
Just a passing glance at the two candidates shows that Capps and Kokkonen are far from similar. Capps was a nurse prior to her time in office, Kokkonen is a financial adviser. Capps is pro-choice, Kokkonen is pro-life. Capps is against Proposition 8, which would amend the California Constitution to read that marriage is allowed only between a man and a woman, while Kokkonen is for it. Capps has been against the Iraq War from the beginning; Kokkonen is glad "we got rid of a dictator" and that the "war as we know it is winding down."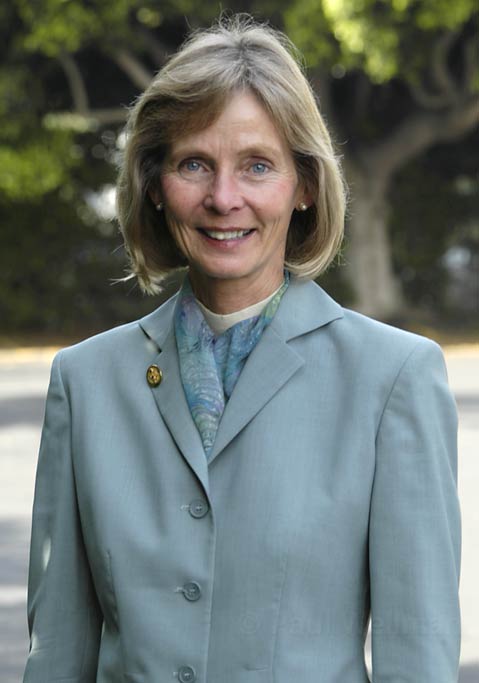 The 23rd District is a long, thin strip of the Southern California coast in San Luis Obispo, Santa Barbara, and Ventura counties. It includes every major city along that strip, including the cities of San Luis Obispo, Morro Bay, Pismo Beach, Santa Maria, Goleta, Santa Barbara, Carpinteria, Ventura, and Oxnard. Republicans have called the district the "Ribbon of Shame" after redistricting in 2000 switched Capps from the 22nd District to the 23rd, a realignment that made her district lean decidedly to the left. Many called it gerrymandering; Kokkonen called it "Capps-mandering."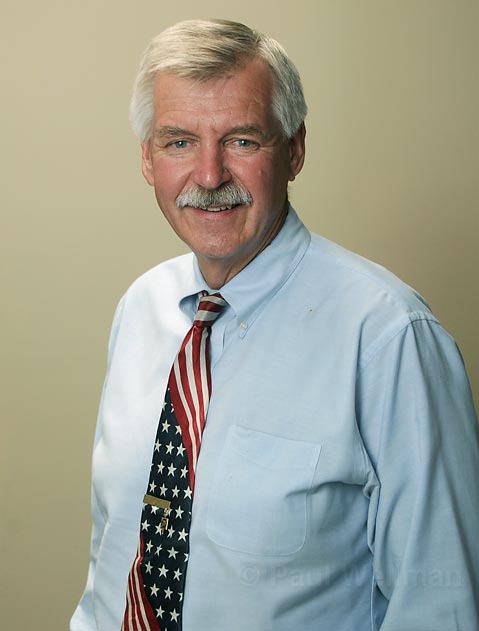 Capps, who has a master's degree in education from UCSB, has represented the district since 1998, when she won a special election to replace her husband, Walter, who died only seven months into his first term. When she won reelection in 2000, she became the first Democrat in more than 50 years to hold the district's seat for more than one term.
One of Kokkonen's central reasons for running, he said-beside the fact that their ideologies are on opposite ends of the spectrum-is that Capps broke a pledge to serve only three terms in office, a period that would've ended in 2002. "She comes with a record that cannot be trusted," explained Kokkonen, wearing a red, white, and blue tie fit with stars and stripes in a recent interview. "It goes to her character. What's a person's word worth?"
Capps, speaking a few weeks ago over the phone from Washington, D.C., where she remains until the Congressional session ends, admits she did make a pledge, but said she is not infallible, and that the "ultimate term limit is at the voting box. I've made my decisions and hope I've acted on behalf of my constituents," she said, explaining further that the upcoming election couldn't be of greater import, from the presidential election on down to local and state elections.
Kokkonen, an immigrant from Finland, left his country as a teenager and moved to New York. He transferred to Westmont College where he met his wife and eventually graduated. In 2004, he unsuccessfully ran for State Assembly and in 2006 he made an unsuccessful run for San Luis Obispo county tax collector, losing by more than 21 points to his opponent. He's been a financial adviser in San Luis Obispo for the past 37 years, a background he believes will help in the current economic climate. "I understand business, I understand investments, I understand how the economy works," he said.
Both he and Capps agree that a lack of regulation and "abuse by insiders," as Kokkonen put it, has put the country in its current financial situation. Capps took it a step further in a statement two weeks ago, saying the "situation is largely the product of eight years of leadership by President Bush and the Republicans. Their governing choices have resulted in financial meltdowns, massive job losses, skyrocketing energy prices, and record federal budget deficits," she said.
An immigrant himself, Kokkonen said the U.S. needs to do "whatever we need to do," to stop illegal immigration. "If we need to build a fence to do it, we need to do it," he said, adding he is in favor of a guest worker program. Capps, an ardent supporter of the DREAM Act-which would allow illegal immigrants who are high school students and wish to go to college or serve in the armed forces to gain legal status-said the issue needs to be dealt with carefully and in a way that protects the agricultural economy.
Both agree that oil isn't going to be around forever and that alternative energy sources must be developed. Kokkonen, however, said that in the meantime, drilling for oil off the U.S. coastline, including California, is necessary. "We need to keep oil flowing," he said. "We need to drill for gas and we need nuclear plants." The 1969 Santa Barbara oil spill was a wake-up call, he said, and drilling techniques have improved enough that the practice is now safe. Not only would drilling for oil bring in hundreds of million of dollars in royalties that could go to developing alternative energies in the county, but reducing foreign dependence will make the country safer, he said.
While Kokkonen believes district constituents support off-shore oil drilling, Capps feels the opposite, and seeks to protect coastal states. "We all know new drilling off our shores will do nothing to lower the price of gas or make us any more energy independent," she said. Because of Bush, she said, "America is more reliant on foreign oil, consumers are paying much more at the pump, and giant oil companies are raking in record profits."