Outdoors
New Wilderness Map Available
Detailed Backcountry Map Is a Must for Every Hiking Enthusiast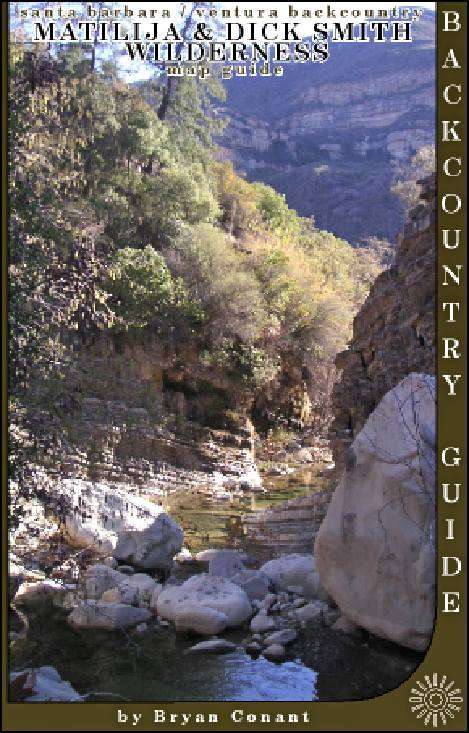 Bryan Conant knows the Santa Barbara backcountry like few others, having personally hiked every trail, most of them many times. "I got the backcountry bug in the 1990s when I was attending UCSB," Bryan remembers. "Surfing was everything in those days, but one weekend a few friends invited me to go with them to the swimming holes at Red Rock." He'd been in Santa Barbara three years, but had never gone over the mountains. He was amazed. "For some reason, the mountains called to me that day and the love affair began," Bryan explained. "From that time on, I began spending more and more time in the backcountry."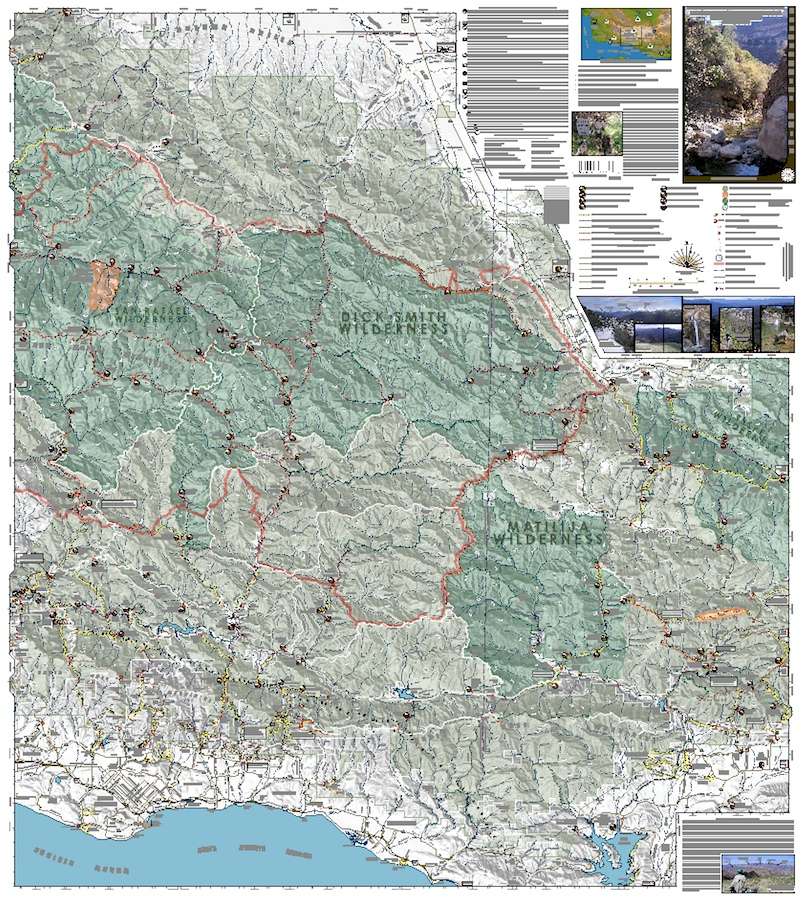 Realizing that there really wasn't a good map of the backcountry, Conant began to explore the idea of creating his own map. "It was the perfect opportunity to blend two of my passions: backpacking and cartography," he said. Over a period of five months in the winter and spring of 2003, Bryan was out most every weekend, lugging along a home-built wheel designed to measure the length of each trail accurately. His *San Rafael Wilderness Map*came out later that year and was an instant success.
By 2006, Bryan began focusing on the idea of publishing a second backcountry map for the Dick Smith and Matilija wildernesses. "In the summer of 2006, I started doing some volunteer trail mileage collection work for *Backpacker Magazine*," he explained. "They sent me a GPS to replace the wheel I was using before and, in return, I sent them the data to include in their library of GPS data. While doing this, I started to think of a second project. There were a few maps available for the Dick Smith Wilderness, but nothing very recent and nothing with mileages on the map."
In November 2006, Conant took his first trip out to a remote part of the Dick Smith Wilderness called Rancho Nuevo. "It was a place I'd wanted to go but had never been," Conant said. "That weekend I hiked all the Deal Trail, Rancho Nuevo Trail, and Tinta Trail-and I was off." After this, Conant was out on the trail most weekends, slowly building up the data he needed to produce the new map. Then disaster struck.
"When the Zaca Fire started in July 2007, I wasn't sure what that meant for all the work I'd done," said Conant. "I went back and forth in my head if the project was on or off. I wondered whether I should I abandon the idea since all the Dick Smith seemed to be burning up. Basically, for the rest of2007 I gave up on the project and figured it had gone up in flames along with the rest of the backcountry."
However, when the Los Padres Forest Association began a project to monitor the trails in the burn area, Conant was re-energized. "I went to Santa Cruz, Bluff Camp, Tin Shack, Bear, Don Victor, South Fork – and most the trails in between – scouting for damage from the fire," he said. "The more time I spent back there, the more I realized that the area was not destroyed by the fire, and that in fact in many ways it was better than before."
On a January 1, 2008 trip out with his dogs in the Ojai River Preserve, Conant made it his New Year's resolution to finish the map. From that day on through June he spent just about every weekend on the trail. "I day-hiked, backpacked, drove my 4×4, mountain biked, and even rented motorcycles for a weekend to get out to Divide Peak and other remote areas," Conant explained. "Weeknights were spent on my computer mapping."
Slowly but surely, the map came together over those six months. By late July, it went to press. Like the San Rafael map, the new one is printed on waterproof, tear-resistant stock, well laid out, and easy to read. The superb detail includes accurate mileages and is color-coded to show which trails are in good condition, which are somewhat overgrown, and which are virtually impassable. For those who've hiked the backcountry much, you'll understand how valuable these classifications are.
The Dick Smith/Matilija map features all springs, creeks, lakes, seasonal ponds, water availability, peak names, and trails-even those historic trails that are no longer shown on Forest Service maps. An added bonus is the Zaca Fire perimeter boundary, so it's easy to see which trails were impacted.
For anyone who is interested in the Santa Barbara backcountry, Conant's new map is a must buy. The cost is $8.95 and well worth the price. See bryanconant.com for more information. The map is also available at most outdoor stores and bookstores.