Arts & Entertainment
CAMA Presents Thomas Ads and Anthony Marwood
All-Stravinsky Program Resembles Actual Stravinsky Appearance in 1937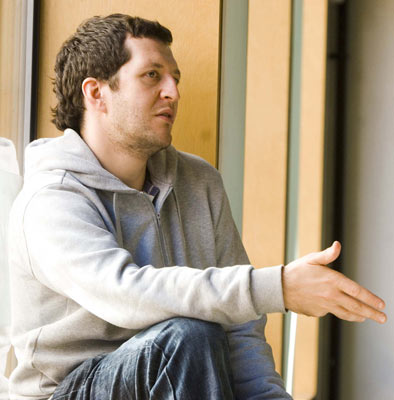 The Lobero Theatre has hosted an impressive array of artistic greats throughout the decades, but the evening of March 16, 1937, was historic even by its lofty standards. At 8:30 that evening, two world-class musicians walked onto the stage: violinist Samuel Dushkin, and a pianist/composer who was making quite a name for himself: a Russian emigre named Igor Stravinsky.
It isn't known how many people were in the theater that night (tickets were $1.50-$3), or if those who attended realized they were in the presence of one of the century's true creative geniuses. Stravinsky wouldn't really become a household name until Walt Disney used his Rite of Spring ballet music in Fantasia three years later.
But at least one concertgoer was quite impressed. "There was music for every taste at the Lobero Theatre last night," critic Mildred Couper wrote in the News-Press, "even though it all came from the pen of one man-the great experimentalist, Igor Stravinsky."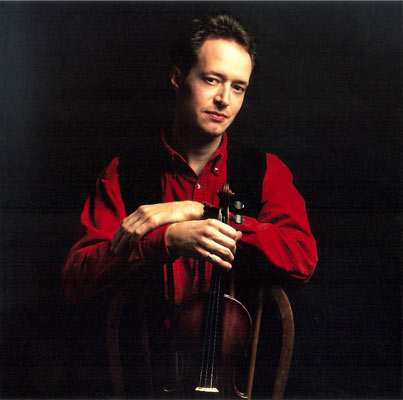 Stravinsky never did stop experimenting, but his career as a pianist was relatively short-lived. The pieces he wrote for himself and Dushkin (mainly transcriptions of his orchestral scores, but also some original works) are not performed widely today. But Friday night, CAMA (which presented the 1937 program) will give us a chance to go time traveling. Pianist Thomas Ads and violinist Anthony Marwood will perform an all-Stravinsky program that is very close to the one the composer himself presented seven decades ago.
"How amazing!" Marwood said after learning he'd be on the same stage as Stravinsky. "Performing is always a knife-edge between security and vulnerability-or should be-so this news isn't intimidating exactly, but it certainly commands respect!"
When asked in an email exchange to describe the music, the violinist's response closely echoed Ms. Couper's 1937 review. "What is remarkable about them grouped together is that they show a huge range of styles," he said. "The audience has the sense of listening to a very entertaining and varied program, yet all crafted by one hand."
Not surprisingly, Marwood has done some research on the man who first performed this repertoire. "Dushkin was a Polish-American violinist who was introduced to Stravinsky as someone for whom the composer might write a concerto," he said. "The two men got on immediately. Soon after the work's premiere, they were seeking to perform recitals together. Stravinsky was working on a new piece for violin and piano, the Duo Concertante, and initially they filled the rest of the program with solo Bach and the violin concerto with piano accompaniment. These soon were replaced with the "Divertimento" [from The Fairy's Kiss] and the other gems that make up the rest of this program."
Marwood has a similar relationship with Ads, a major 21st-century composer who was in residence at the Ojai Festival in June 2000. "Tom wrote me his Violin Concerto in 2005, and it was the result of a long friendship and collaboration as performers," Marwood said. "He knew and observed my playing very closely and the piece grew out of that. Having a great composer reflect your playing back at you through a new score-especially such an unpredictable one-is a spine-tingling experience."
It was Ads who suggested they perform (and eventually record) a Stravinsky program. "At the time, he was embarking on writing his Violin Concerto for me, and the parallel story of Stravinsky touring this program with Samuel Dushkin, for whom Stravinsky wrote his violin concerto, was irresistible," Marwood said. "We are both fervent admirers of Stravinsky's music."
Indeed, Marwood-who was named 2006 Instrumentalist of the Year at the Royal Philharmonic Society Awards-has been a Stravinsky fan since childhood.
"I have always loved Stravinsky's music and was obsessed with it when I was around 14 or 15," he said. "At that time, I learned his violin concerto, quite unselfconsciously, because I was so knocked out by its originality. Stravinsky's great ballet scores were a soundtrack to my life; I used to listen to them at low volume on my bedside radio until the small hours. Recently, I took on the enormous challenge of acting the fiddle-playing soldier in The Soldier's Tale in a fully staged production [with the Academy of St. Martin in the Fields]. It was one of the happiest experiences of my professional life. Stravinsky has a fantastic dramatic sense, and it was great to engage fully with that."
Marwood and Ads's program includes arrangements of music from The Firebird, Pulcinella, The Fairy's Kiss, and Petrushka-all of which were performed during the 1937 recital. According to Ms. Couper's account, "The final 'Danse Russe' from Petrushka sent everyone home with its haunting rhythms and melodies ringing in their ears-a fitting ending to one of the most enjoyable concerts of the season."
Seventy-one years later, those rhythms have lost none of their haunting quality. Since we seem destined to relive the 1930s economically, why not do so musically as well?
4•1•1
Thomas Ads and Anthony Marwood will perform at the Lobero Theatre (33 E. Canon Perdido St.) on Friday, November 7, at 8 p.m. For tickets and information call 963-9761 or visit lobero.com.