Arts & Entertainment
Jason Isbell Goes it Alone
Former Drive-By Trucker Climbs Out from Behind the Wheel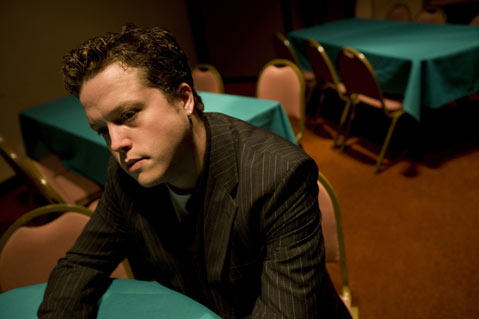 If there is one thing that can give tradition a run for its money in the South, it's music. As a member of Drive-By Truckers, Jason Isbell passionately offered up traditional Southern rock with an alternative edge, and these long-established conventions aren't too far removed from the songwriter's solo undertakings either. In tending to his musical roots, Isbell's recorded his debut solo album, Sirens of the Ditch, with Spooner Oldham at FAME Studios in his hometown of Muscle Shoals-a location that has been graced by Aretha Franklin, Otis Redding, and the Allman Brothers. Currently in Dallas putting the finishing touches on his second release, Isbell will take a time out this Saturday to visit the Sings Like Hell stage.
You stepped away from the Drive-By Truckers last year. What does a solo career offer you that the band couldn't? I think I've always worked better when I'm in charge. I think most people would probably be like that-though they may not admit it. I seem to get more done when I don't have to have a consensus about it. And I really wanted to have my own band and my own project. I felt I had deserved it. But that's not to say that I didn't enjoy what I was doing. We did some really great work. But I don't think that any of us are hurting from the transition. I think they're doing really well and I think I'm doing really well.
Your first solo album featured your colleagues from the Drive-By Truckers, but this time you're recording with your road band. How different is the recording experience this time around? It's different in a lot of ways. This is the first time we've all made a record together. We've been touring a lot for the past couple of years, but this is the first time we've actually gotten in the studio. The last album was made during a two-year period, just going into the studio when I could because I was traveling so much. So this has been a lot more traditional, where I just went in for a couple of weeks and did the whole thing.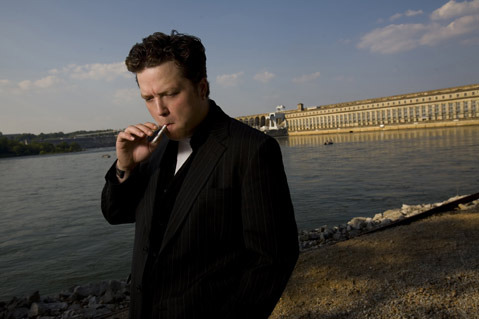 You hail from Muscle Shoals, Alabama. Enlighten us a little about the town's rather impressive musical legacy : It's not the kind of place where there's gonna be a good live music scene now because there aren't really that many places to play, but they've always had a knack for recording down there, and a lot of out-of-town artists and a lot of big-name artists have recorded there. That has a lot to do with the people who work there, and the pace is not very demanding on artists. The Rolling Stones went in and recorded in the '70s, and nobody really knew who they were. I think they liked that for a little while but then got bored with it. It's been a hub for a certain kind of recording for a long time. I guess it goes back to soul music, because that really started the whole recording renaissance down there.
In terms of your own music, how much of an impact has the Muscle Shoals tradition made? It's a great deal for me. I grew up around a lot of those people and knew David Hood and Spooner Oldham and those folks since I was a teenager and just getting started musically. I was lucky enough to have them in my life at that point encouraging me, and through that I had become a lot more knowledgeable about the music they had made, the projects they had worked on. I think I play that into every aspect of the music that I make now.
And what about the South itself? Being from a rural area has a lot to do with the music that I am making and not making. But I definitely think that growing up in the middle of nowhere and being kind of sheltered in a lot of ways really opened up my point of view to the rest of the world when I finally traveled and saw it.
Just by virtue that everything was so different? Well, yeah. You pay more attention to things that are strange, seeing cities and seeing underground musical movements and seeing people with large tattoos. It became very interesting to me in general when I first started traveling. Had I grown up in New York or Chicago, I might not have paid that much attention to the differences.
4•1•1
Sings Like Hell presents Jason Isbell and Eef Barzelay at the Lobero Theatre (33 E. Canon Perdido St.) this Saturday, November 15, at 8 p.m. Call 963-0761 or visit singslikehell.com for tickets and information.