News
Hannah-Beth Jackson Concedes to Tony Strickland
Hotly Contested Race for State's 19th Senate District Is Over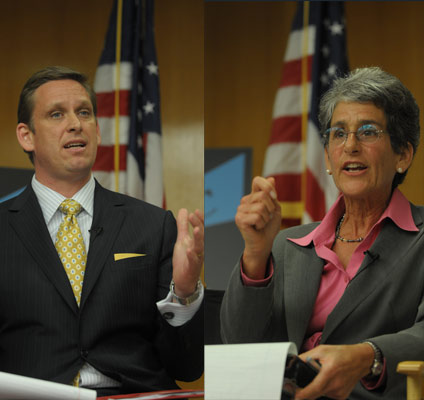 Late last night, Hannah-Beth Jackson conceded to Tony Strickland in the hotly contested race for California's 19th Senate District. That ends more than three weeks of waiting for the remaining votes to roll in. Some are still to be counted, but Strickland leads by about 900 votes, and Jackson is conceding a victory is now mathematically impossible. This marks the conclusion of the state's most expensive legislative race in history – costing more than $10 million – and also one of the closest ever.
In the November 26 email to the media and her supporters, Jackson's campaign team explained, "Approximately 415,000 ballots having been counted in the California 19th District Senate election, Hannah-Beth trails her opponent by about 800 votes and has officially conceded his victory. She carried Santa Barbara County by 15,000 votes, lost Ventura County by 11,000 votes (giving her a 4,000 vote edge in the combined counties), but lost the Santa Clarita area of Los Angeles County by 5,000 votes. It has been a roller-coaster ride with ups and downs, and she has been a courageous and gallant competitor to the end. Thank you for your continuing support."
The Indy's political columnist Jerry Roberts is following the story at his Capitol Letters Blog, with this initial post. He has updated the blog with Jackson's comments, and will continue following the story through the holiday weekend.