News
UCSB Professor Expelled from Israel
Critic of Palestine Policy Blocked as Human Rights Inspector
After being denied entry into Israel and detained for nearly 20 hours by Israeli authorities on Monday, United Nations human rights investigator Richard Falk returned to the United States.
Falk, an international law professor at Princeton and a visiting professor of global and international studies at UCSB, has written a plethora of material in which he decries Israel's treatment of Palestinians in the West Bank, and, particularly, in Gaza. Falk's appointment this past March by the UN Human Rights Council as a special rapporteur of Palestinian affairs in the Occupied Territories drew criticism from the Israeli and U.S. governments, particularly in light of the fact that he compared the Israeli occupation of Gaza to the Holocaust in a 2007 article. The Israeli Foreign Ministry objected to his appointment based upon his previous writings and statements. "All we're asking for is a balanced approach," said Shahar Azani, a spokesperson for the Israeli Consulate in Los Angeles. "You do not bring forth a solution by alienating one side."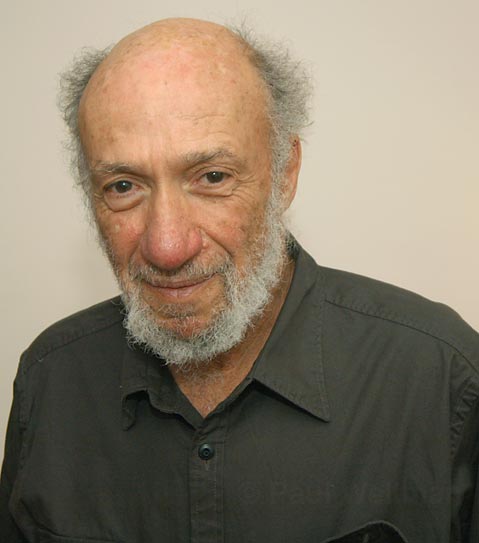 Falk-an American Jew-had been invited to visit the West Bank by Palestinian National Authority President Mahmoud Abbas, but upon arriving in Israel was detained at Ben Gurion Airport in Tel Aviv for four hours until being transported by Interior Ministry border police to a detention facility. The UN staff members who had accompanied him from Geneva were admitted into the country, but left when Falk was expelled. Falk said that authorities cited a Ministry of Foreign Affairs directive that had been issued in response to his appointment to the UN post and an alleged visa violation during his last visit as reasons for his detention, search, and eventual expulsion. "They didn't go into any detail," he said of his captors. "They essentially treated me like a terrorist."
The Israeli Foreign Ministry countered that they had informed Falk prior to this visit that he would neither be recognized as a UN official nor would he be allowed access to the country in that capacity. Azani said that Falk was allowed into Israel in June to attend an academic conference but that he had abused this privilege by using the trip to file a UN report. "I was very careful not to use [the trip] for the UN," said Falk, explaining that when he entered the West Bank to meet friends in Ramallah, border security guards checked his passport and visa thoroughly. "I think it was an after-the-fact excuse for them to do what they wanted."
The Israeli Ministry of Foreign Affairs issued a statement on December 15, indicating that although they felt that the mandate of the Human Rights Committee inspectors is inherently biased against Israel, they have been cooperative with rapporteurs over the past three years. Azani said that they objected specifically to Falk. "When a UN official declares Israel to be Nazi or perpetrate Holocaust crimes, it cannot be tolerated," he said. "Israel is not against criticism, but with Professor Falk, there seems to be a deep moral objection to Israel."
Falk said he doesn't consider himself to be anti-Israel, but he does say Israel's policy regarding Palestinians should be more transparent. He also posited that although the Israeli government questioned the wisdom of his selection by the UN from a pool of 184 applicants, he believes he was chosen because of his "ability to call it as [he sees] it."
UN General Assembly President Miguel d'Escoto Brockmann said in a statement on Monday that Israel's treatment of Falk "reflects a dangerous decision by individual countries to rebuff UN mandates and UN-appointed mandate holders." Riyad Mansour, Abbas's UN ambassador, concurred, saying that Israel is legally required to allow the UN to investigate human rights in the Occupied Territories. "[Israel is] entitled to their opinion, but they are not allowed to disrupt the activities of a UN official," he said.
Azani expressed hope that Israel will be able to engage with the UN in a more positive manner in the future. "There has been little effort by the Human Rights Council to look at the other side," he said. Falk, who has been teaching a law class at the Chapman University School of Law in Orange County, returns to Santa Barbara in January to resume teaching classes.