Opinion
Richard Exner 1929 – 2008
Scholar and Poet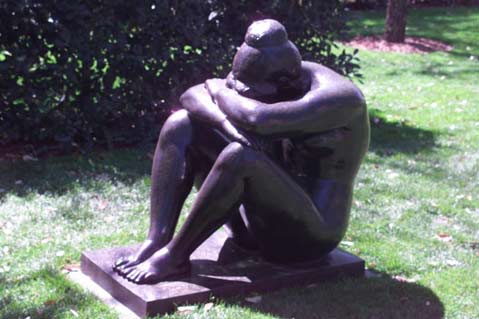 Dr. Richard Exner, German poet, prose author, translator, and scholar of German literature, died on July 16, 2008, in Berlin, but his legacy is alive and well.
Born in Niedersachswerfen, Germany, on May 13, 1929, Richard Exner came to the United States in 1950, receiving a PhD in German Literature from the University of Southern California, Los Angeles, in 1957. Before joining the Department of Germanic, Slavic, and Semitic Studies at the University of California, Santa Barbara, in 1965, Richard Exner taught at the University of Southern California, the University of Rochester, Princeton University, and Oberlin College.
On the occasion of his nomination for the UCSB Faculty Research Lectureship, his career as scholar, teacher, and poet was summed up succinctly by the department chair: "Professor Exner is the rare combination of a sensitive and incisive literary critic and a poet in his own right. He is shaping not only the reception of German literature in the United States but also contemporary literature in Germany and Austria, both by his criticism and his poetry."
As an author who not only published numerous scholarly books and articles on German literature, but also translations of English poetry into German and of German poetry into English, Richard Exner was much sought out by graduate students in German, French, and English. Several students who now teach at Brown University, at Southwestern University, and at the University of Wisconsin, Madison, came to UCSB from the East Coast only to study with Richard. One of them wrote: "Richard Exner was the most sensitive reader of texts, a passionate teacher and a generous adviser, someone whose take on the world combined enlightened skepticism and humor with an enduring curiosity."
As colleagues, we knew him as an incisive and helpful critic of our work and as an entertaining raconteur on social occasions. Once when we were sitting together at his house and talking with a group of graduate students about our experiences as PhD students, Richard, in his characteristic ironic and self-deprecating manner, told an anecdote about his relationship to Ludwig Markuse, the Berlin philosopher and critic of the 1920s whose star student Richard had been at the USC Department of German. Richard had given Markuse his essay on Freud, a careful and, he thought, brilliantly formulated execution of a class assignment. The philosopher returned it saying: "Exner, spare me your prose. Just let me have the quotations."
The book Poetry Poetics Translation: Festschrift in Honor of Richard Exner, edited by his colleagues Laurence A. Rickels and Ursula Mahlendorf when he retired in 1992, is testimony to his international renown as both a scholar and a poet. It contains contributions by more than 40 friends, students, and colleagues from this country and abroad. In the introduction, the editors write about his work as a poet: "What spoke out in Exner's poetry from the 1980 publication of Fast ein Gespr¤ch, Almost Talking to One Another, was a voice that certainly his generation recognized as its own, the voice of conscience that would not let the horrors of Auschwitz, Dresden, Hiroshima settle with history like one more veil of dust."
In Richard Exner's memory and with friendly permission by his translator, Roger Lydon, we publish an excerpt from the last and seventh canto of his work Night/Die Nacht: Seven Cantos, 2001, with an English translation by Alan MacDougall and Roger Lydon, a cycle of poems inspired by Aristide Maillol's bronze statue "La nuit"/"The Night," and dedicated to Richard's two daughters. To see the full canto, go to independent.com/cantovii.
After his retirement, Richard Exner lived in Munich and Berlin, publishing and reading his poetry to an ever widening circle of readers and listeners. He is survived by his partner, Annegret Stein, and two daughters, Bettina Exner Mara and Antonia Exner.
Canto VII: The Last Night
Yours will be
the last face
I see. I
knew it as I
lay beneath
you.
Abandoned Night,
I twisted myself
into you.
How lonely you
must have been
to enclose yourself
in stone. But
you have given
birth and baptized
with tears.
Abandoned Night
with the beautiful
proffered body
the chastely plaited
hair in which
your child never
hid.
Night, mother,
surrendered creature, how
exposed you were. That
you had to give birth
not to joy, or small
laughing cherubs, but
from pure sadness
to a child of tears, of
fire.
Night,
I did not suffocate
in the stony breech
of your arms and thighs.
I had already been born and
was already breathing.
Psalms 139:15
My frame was not hidden from you,
when I was being made in secret,
intricately wrought in the depths of the earth.
. . . and then you
opened, created space,
created new sadness, created
an impenetrable cloak of
despair around me and hurled me
into the
Night.
Night
wait for
me. The exile
is always on the
homeward journey. His
arrival is a myth:
But then, we are
already
there.
Ultimate Night,
whoever comes, never to go
away again, wants to sleep himself alert
beside you, to bring your stone
body to white heat once again and feel
its seething, his head, his head already extending
out of you, his mouth already reaching
dawn's eyelashes.
Arrival once more.
Have mercy.
Night,
tonight
we lie together
on the uplands
wasted by heat
and cold.
Here the soul
steels itself
for the fire and
the tremor of
light.
We know that we have passed from death into life,
because we love one another.
He who loves not his brother abides in death.
1 John 3:14
I lay down
the weapons of
darkness.
Ultimate Night, I do not want to
return to your womb.
I want to stretch out,
become a hand seizing the invisible,
hard, against the wood,
my body upon your limbs.
While I am still alive, take
your arms off your knees.
You have long since
woven my
shroud.
Look at me.
I sense that above
you sadness ceases
at last. I hear
children's laughter.
Bend
lower. Even with
your eyes closed
you will feel
me.
My gaze
rises constantly
to your face.