News
Fugitive Orson Mozes Arrested in Florida
Man Is Accused of Running Montecito-Based Adoption Scheme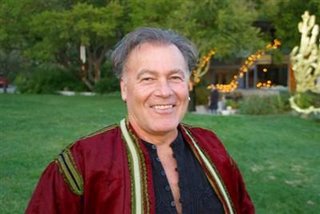 Orson Mozes, a Montecito man wanted for allegedly swindling would-be adoptive parents out of more than $1 million, was arrested by officers with the Miami-Dade Police Department in Florida, the Santa Barbara County District Attorney's office announced on December 31.
Mozes is accused of running a fraudulent adoption organization, the Adoption International Program, from his Montecito home. According to investigators, he managed to get 62 prospective parents to pay sums of money – sometimes as much as $11,000 – to "reserve" Eastern European orphans for adoption. The investigation, led by longtime District Attorney's Office employee Laura Cleaves, culminated on April 1, 2008, with the issuing of a warrant for Mozes's arrest, but by then Mozes had vanished.
Cleaves was killed in a vehicular collision on Highway 154 in May, but the search for Mozes continued. He was featured on the America's Most Wanted website as a sought-after criminal, and Interpol helped distribute bulletins detailing his alleged crimes to 182 countries across the globe.
Norma Hansen, the District Attorney criminal investigator who succeeded Cleaves on the case, got word on December 22 that Mozes had been arrested in Miami-Dade County on petty theft charges. He had supplied a false name, however, and officers did not realize his true identity until after he had been released. They were able to relocate Mozes, and around 10 a.m. on Monday, December 29, he was taken into custody without incident.
A December 31 press release on the matter stated that Mozes was awaiting extradition back to California.