News
Roberts Prevailing over McCaw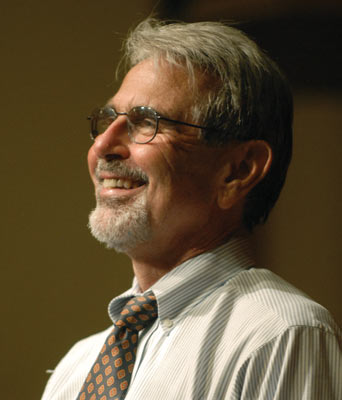 The arbitrator has spoken, and Wendy McCaw doesn't like it. So now the Santa Barbara News-Press owner's attorneys are trying to disqualify the arbitrator in McCaw's $25 million legal battle against former editor Jerry Roberts, whom McCaw sued for breach of contract when he quit the paper in July 2006 and triggered an employee exodus and community backlash that continues to this day. The case, which was mandated by Roberts's contract to be resolved via confidential arbitration, was heard by Deborah Rothman of the American Arbitration Association (AAA) in December 2007. In June 2008, after initially appearing to side with McCaw, Rothman ruled in Roberts's favor, not awarding damages but allowing Roberts-who now writes for this newspaper-to recover more than $1 million in attorneys' fees from McCaw. But along the way, Rothman missed important deadlines, and McCaw's attorneys subsequently argued in papers filed at Santa Barbara Superior Court last week that she should be removed from the case. The attorneys first attempted to have the AAA throw Rothman off the case, but the association declined; since then, McCaw has not been paying the arbitration fees, now estimated to be near $50,000.
The court filing was reported last week in a News-Press article without a byline, which removed the veil of confidentiality from the arbitration. The article, according to Roberts's attorney Andrine Smith, was a "shoddy piece of propaganda disguised as a news story. : It is just the latest evidence of why Jerry Roberts and dozens of other professional journalists left the paper in protest of its unethical, vanity press standards." Smith said that the court filing is "to be expected from a party that loses an arbitration." Explaining that the paper's attorneys never objected to deadline extensions until the arbitrator found against them, Smith promised to "aggressively contest" the filing.
When asked via email for any additional information in the case, McCaw's lead attorney, Barry Cappello, complained about biases and inaccuracies in the initial independent.com report on December 30 and replied, "No comment." The matter is scheduled to be heard on January 26.