News
Inauguration Day at the Arlington
Standing Room Only Crowd Applauds New President Barack Obama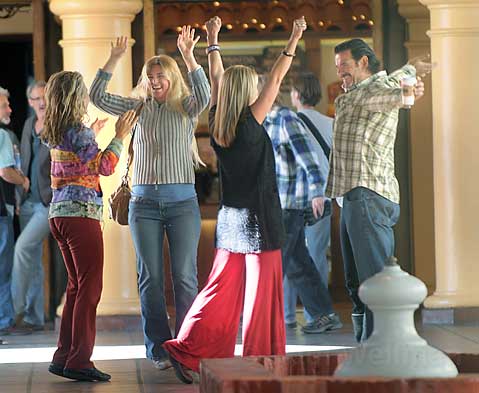 On Tuesday morning, as Americans across the country watched incoming President Barack Obama take his official oath of office, the biggest bunch of Santa Barbarans could be found at the Arlington Theater, applauding the historic moment and loudly welcoming a new era in United States politics.
Although there were a few scattered seats available, people – from schoolchildren to retirees – were standing in the aisles and crowds overflowed out of the theater doors at about 9:15 a.m. Since it was a free event and no tickets were sold, a hard count of theater-goers is not available. However, there were at least 1,000 people in attendance, if not closer to 1,500; the theater holds slightly more than 2,000, with about 330 of those seats in the balcony, which appeared to be closed on Inauguration Day.
No matter the count, the room's excitement level matched any sold-out rock concert ever held in the Arlington. In addition to the celebratory cheers and chants of "Obama! Obama!," there were also a few boos for the outgoing President George W. Bush.
It was a first for the Arlington. "We have never broadcast the inauguration, or other free telecasts, before," said David Corwin of Metropolitan Theaters. "But the digital technology at the Arlington gives us this opportunity, so we thought we would initiate presentations with the most historic event of our time. We may broadcast additional marquee events if there is positive feedback."
Here are some photos and a video from Inauguration Day at the Arlington.