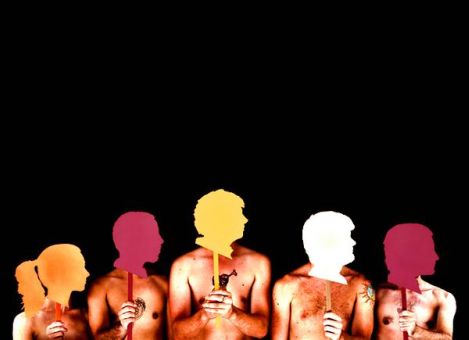 The music of Fol Chen is difficult to define. Just when it seems like pop, it drops into a bass line much too dark for the genre. And just when it seems to rock, it gets far too eccentric and whimsical. So what is Fol Chen? It's an idea, a nightmare really, in an almost cartoon format, all narrated by the band's creators. The music is fun, sounding at times like the Canadian group Stars, and at other time like Georgia's Of Montreal, with a glimpse of, dare I say, Morrissey. Their first release on Asthmatc Kitty Records, Part 1: John Shade, Your Misfortune's Made drops on Tuesday February 17, just after this Saturday's free record release show at in Los Angeles. The album further certifies that Fol Chen is totally capable of having the feel good indie hit of 2009. And catching up with the band's frontman, Samuel Bing, the reasons to see this live performance became even clearer.
What would you call the kind of music Fol Chen is making? The four of us work against cliches, but we also realize this is basically pop music. We're not trying to make a new genre, we're just trying to expand on what pop is. As long as [musicians] push forward all the time, [pop music] is perfect.
And what can fans expect from a live Fol Chen show, given the majority of the instruments seem to be synthetic? Well, we got the label to buy us some gear – some samplers and drum triggers. The five of us who perform live are looking for a balance between what's on the album, and the chaos we create on stage. Although Part 1: John Shade, Your Misfortune's Made isn't a rock album, live it can sound punky. I don't get the point of using tracks and backing tracks on stage. I appreciate real instruments. I like to do something that separates us from just being a boombox on stage.
The show goes down at Pehrspace, located at 325 Glendale Blvd. in Los Angeles, this Saturday, February 7 at 9 p.m. And for more on Fol Chen, check out their MySpace at myspace.com/folchen.