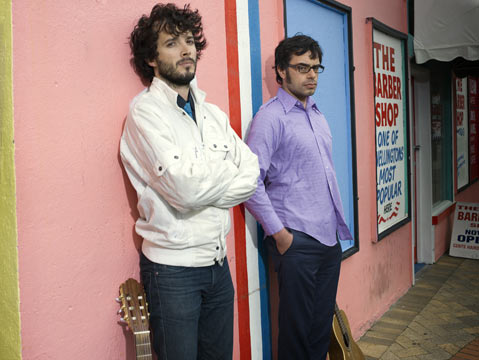 This spring, venues large and small appear to be upping the ante in the realm of live music. This next Thursday, March 26, Santa Ynez's Chumash Casino plays host to seminal '70s rockers Three Dog Night. Still going strong long after their 1968 inception, the band will perform hits including "One," "Joy to the World," and "Mama Told Me (Not to Come)." Also on Thursday, March 26, Jazz at the Lobero presents the Ron Carter Trio.
This spring also brings multimedia artist DJ Spooky to UCSB's Campbell Hall on Tuesday, April 7. He'll present a stunning look at the rapidly changing landscape of Antarctica, complete with live music and documented imagery and sounds from the region.
On the slightly smaller scale, SOhO welcomes indie songstress Mirah on Wednesday, April 8, followed by the funk of the Culver City Dub Collective on Thursday, April 9, and the Columbian-bred rock 'n' roll of Aterciopelados on Saturday, April 11.
But by and large, April's musical highlights begin in the later half of the month, starting with TV on the Radio's guaranteed-to-rock show at the Majestic Ventura Theater on Thursday, April 16. Since their much-buzzed-about stop at SOhO in 2006, the New York-based five-piece have been garnering plenty of critical praise, not the least of which is for their dazzling third album, Dear Science, which both Rolling Stone and Spin named the Best Album of 2008.
Rounding out the month, British dub lovers UB40 will take on the Arlington Theatre on Friday, April 24 (twiinproductions.com). Finally, Arts & Lectures will present the prolific and legendary jazz saxophonist Sonny Rollins at Campbell Hall on Monday, April 27. The stop will be in support of Rollins's latest release, 2008's Road Shows: Vol. 1.
The spring also brings with it the start of the highly anticipated 2009 Santa Barbara Bowl season, replete with performances by New Kids on the Block (Apr. 17), Christopher Guest, Michael McKean, and Harry Shearer (Apr. 23), and hometown girl-kisser Katy Perry (May 9). But the fun most definitely does not stop there. On Saturday, May 17, the Bowl will team up with KJEE 92.9 for the fifth annual Summer RoundUp with Nashville-bred blues rockers Kings of Leon, L.A. indie lovers The Airborne Toxic Event, and the newly reunited Sac-Town stalwarts of Far. And on Friday, May 22, the venue will play host to this season's undeniably biggest draw so far, the kooky Kiwi duo Flight of the Conchords. The pair (made up of Bret McKenzie and Jemaine Clement) have mastered the art of mixing comedic timing with folk rock poignancy, and scored themselves quite the cult following in the process.
For those in search of The Next Big Thing, we suggest checking out Club Mercy's (clubmercy.com) jam-packed May show schedule. They'll be bringing the thoughtfully bouncy tunes of Damien Jurado and Laura Gibson to Muddy Waters Cafe on Monday, May 4, as well as the indietronic sounds of Marc Bianchi's Her Space Holiday to Velvet Jones on Friday, May 8. On Sunday, May 10, the Lobero Theatre will welcome back the one-time child prodigy-and current full-fledged slide guitar master-Derek Trucks, complete with backing band. Trucks's performance there last September had audience members raving long after the house lights went up, and with a new CD under his belt (the recently released Already Free), we have no doubt he'll bring the house down once again.
To close out the month, Sings Like Hell (singslikehell.com) will bring Justin Townes Earle and The Greencards to the Lobero on Saturday, May 23. The eldest son of prolific protest crooner Steve Earle, Justin promises a night full of country-tinged folk tunes born straight out of good ol' Nashville, Tennessee.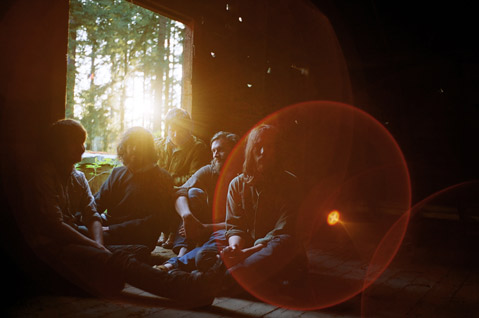 After that, indie rock's current golden boys, Fleet Foxes, will bring their lush five-part harmonies and baroque instrumentation to UCSB's Hub on Monday, April 20. The stop promises a much more intimate affair for the Foxes, as it will directly follow their big debut at Saturday's Coachella Valley Music and Arts Festival. For another big act in a small space, don't miss Kimya Dawson (Moldy Peaches, Juno) when she plays I.V.'s Biko Co-Op Garage (sbdiy.org) on Wednesday, April 15.