News
Goleta Eyes 300 Units
Westar Project Would Built "Walkable" Community on Hollister Avenue
Now an empty field in the midst of other developments, the 23.5-acre parcel located across Hollister Avenue from the Camino Real Marketplace shopping center is being reviewed for a potential development project. One of a limited number of sites designated by Goleta's General Plan for mixed-use commercial and residential projects, conceptual review of a project proposed by Westar Associates began last week before the Goleta Planning Commission. The development, which would be located adjacent to Hollister Avenue on 8.5 acres, would include 198 two-bedroom units and 102 one-bedroom units in an array of two- and three-story buildings. Project applicant Peter Koetting touted the "walkability" of the project, which would also include shops, restaurants, a grocery store, and a pharmacy.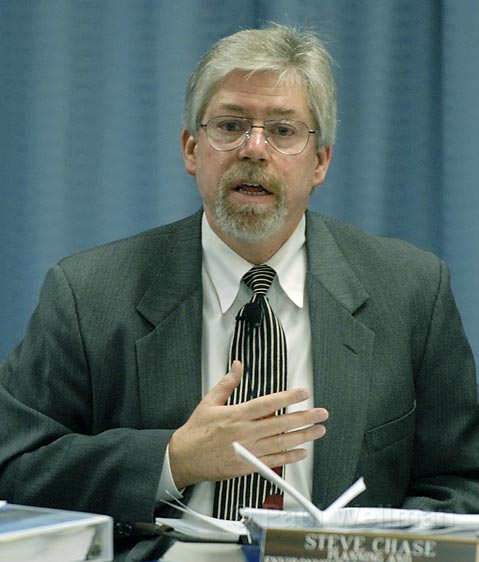 Although the project is not yet into the approval process-it must still undergo design review-a number of environmental concerns were raised related to potential impacts to traffic, views, and noise in the area. "This is one of the few remaining sites left for residential village sites in the General Plan, so it will present challenges to services systems like intersection capacity at Storke and Hollister," said Steve Chase, planning and environmental services director.
A few neighbors showed up at last week's hearing to voice concerns about changes they may see near their homes. Impacts generated by the recently approved Rincon Palms Hotel and Cabrillo Business Park will also weigh in on Goleta's take on Westar's project, since the cumulative effects on traffic will change with the addition of another significant development. Amid community concerns about how building heights affect views of the Santa Ynez Mountains north of the property, Commissioner Jonny Walis warned against building the site too intensely. A 19th-century railroad cut that runs through the site was brought up by Gary Coombs of the South Coast Railway Museum as deserving to be saved.