Living
Defense Expert Tangles With D.A.
UCLA Psychopharmacology Professor Takes Stand in Jeschke Trial
The defense team recalled one teen witness and summoned one expert today in the continuing trial of Peter Jeschke – the former Santa Barbara High School tennis coach accused of giving drugs and alcohol to teen members of the team and having sex with one of them. Today's key witness was Dr. Ronald K. Siegel, a research professor at UCLA's Department of Psychiatry and Biobehavioral Sciences who has written extensively on the effects of drug use. Since the case included no physical evidence, defense attorney Lara Yeretsian appealed to Seigel's expertise regarding the effects of the drugs that Jeschke allegedly gave to the teen he is accused of having sexual relations with.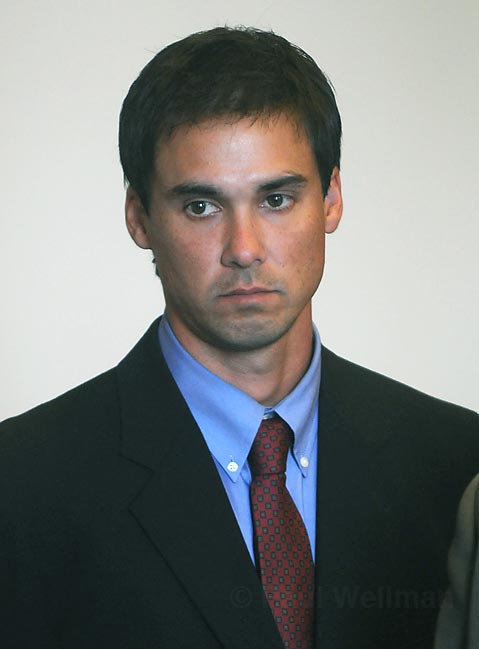 Through her questioning, Yeretsian suggested that the teen girl – reportedly a first time user of marijuana, cocaine, and ecstasy when she did them with the defendant – did not actually know what she was being given, relying upon Jeschke's description of the drugs to identify them. The girl said in her testimony and in interviews with police that she was given ecstasy and cocaine on one occasion. However, since no toxicology report was included in the police investigation, Siegel said that based upon the girl's testimony of "feeling loose," and being jittery, he thought that the symptoms she described were more in line with those produced by cocaine and ecstasy substitutes containing high amounts of caffeine. He said that because the jaw grinding and other characteristic behaviors that he observed to be ubiquitous in subjects he researched by following them to night clubs in Los Angeles were not described by the girl, there was no way she could have been using the drug. "It is a life changing event when people have sex under the influence of ecstasy," he said, referring to her alleged sexual encounter with Jeschke on November 23, 2007. "They end up marrying the partner they did it with." According to police reports and testimony, Jeschke had given her ecstasy before they had sex. Siegel later retracted his statement about marriage as an overgeneralization.
Although Siegel explored most possible avenues to refute allegations that Jeschke had indeed given the girl marijuana, cocaine, and ecstasy on different occasions, some of his logic was predicated upon Jeschke having actually had sex with her. Saying he read the police reports and interviews thoroughly, he spoke of the sexual encounters not as possibilities, but as certainty.
During her cross examination of Siegel, Senior Deputy District Attorney Joyce Dudley attacked his credibility, attempting to show that much of his research had been conducted during the 1970s and 1980s, and was no longer relevant. She also honed in on what she said were inconsistencies between various statements Siegel made in his blithe, often anecdotal testimony. "I find my life amusing. I don't find you amusing and I don't find this situation amusing," he said in response to Dudley's tacit accusation that he was making light of the very serious charges against Jeschke. "I love my job – it's fun." Throughout the remainder of Dudley's questioning, the two remained at odds, with Siegel defending lectures he had made to associations of defense attorneys regarding defense strategies in drug related cases. Although he said he had testified for prosecutors as well, he could only name Dino Fulgoni, a retired Los Angeles Superior Court judge, from memory. Dudley also touched upon a few of Siegel's lectures and papers – one of which is titled, "Cocaine: Pain in the nose, pleasure in the brain" – which appeared to highlight the positive effects of recreational drug use.
The relationship between the defense's expert and Dudley did not improve, and the two began arguing in raised voices at several points during his testimony. Siegel, however, attempted to deflect the attacks by making jokes and claiming that his reading glasses were not working, suggesting that he should leave the stand and go see his eye doctor. "I don't want to put on my dark glasses and do my Jack Nicholson impression," he said.